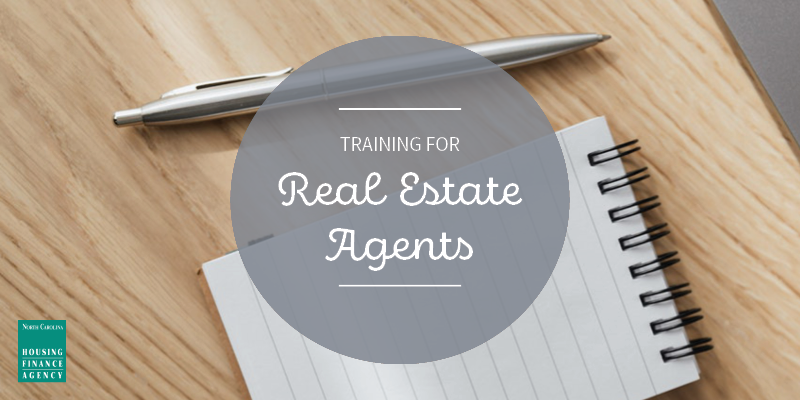 It is easy for real estate agents to partner with the NC Housing Finance Agency and offer additional financing options for their clients. Our Financing Dreams class provides detailed training on how our mortgage products work, including buyer and property eligibility and the loan process. Upon completion of the four-hour course, you'll earn CE toward your license (certifiedd by the NC Real Estate Commission) and be listed as a preferred real estate agent on our website, increasing your visibility among potential buyers. Once you become a preferred agent, you'll be better able to educate your clients about all the options available to them and help them purchase a home that meets their needs. Our loan process is simple, and follows the same basic steps as any other FHA, VA, USDA or conventional loan. We offer a 60-day interest rate lock period for the loan to be closed, approved and purchased. 
Zoom Class
Jacksonville Board of Realtors NC
Class starts at 9:00 a.m., check-in at 8:30 a.m.
For registration information, please contact Heather Green at Jacksonville Board of Realtors NC.
Proceeds from this class will go to the NC Realtor's Housing Foundation, which supports disaster relief and the Workforce Housing Specialists throughout North Carolina.