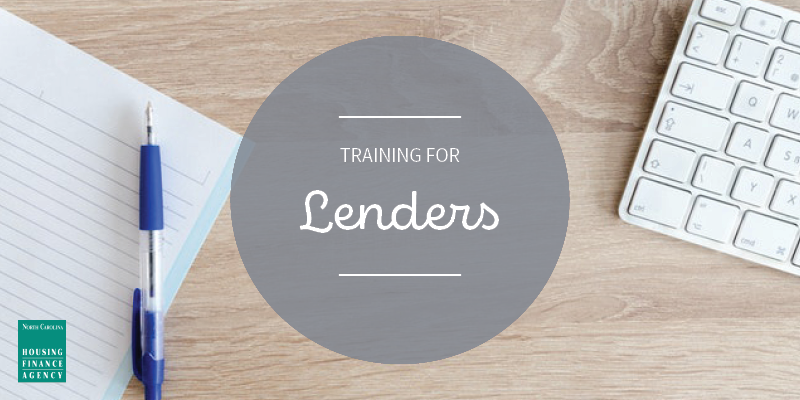 Learn about the Agency's home ownership programs - the NC Home Advantage Mortgage™ with down payment assistance, the NC 1st Home Advantage Down Payment ($8,000), the NC Home Advantage Tax Credit (MCC) and a brief summary of the Community Partners Loan Pool.
Loan officers who have NOT closed five Agency loan products in the last 12 months or taken this three-hour training webinar in the last 12 months must attend this remote loan officer training webinar to be eligible to originate Agency products.
Cost: $25
You must pay the fee and then follow the link provided in the confirmation email to the full registration at GoToWebinar. Registration is not complete until you have entered the required information in GoToWebinar.
Check in will begin at 8:30 a.m., class will begin at 9:00 a.m. and will last approximately three hours. Participation during the webinar is required through the question box. After the webinar, a 30-question quiz will be deployed in a separate email. You must receive a passing score of 80% or higher. You may re-take the quiz as often as needed.