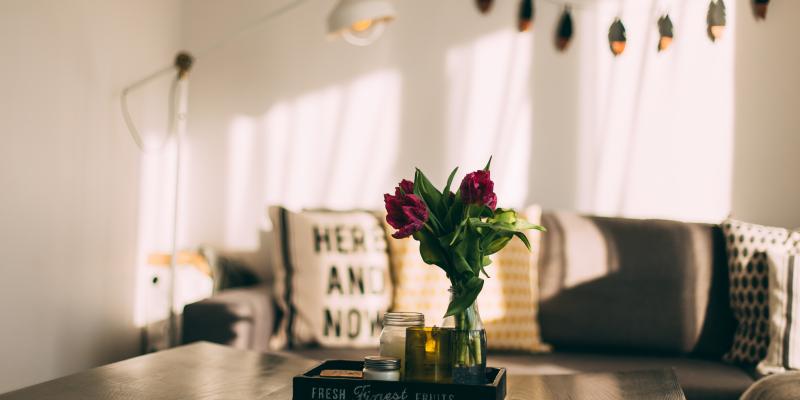 Buying a home is exciting, and after you make what will most likely be the largest purchase of your life, you might feel tempted to purchase and fill your new home with items that make it your own. However, there are some things that you should buy right after you move in, and others that can wait a while. Read on to learn how to prioritize your spending so you can continue to afford your new home.
Things to Buy Now
Keys and Locks: When the home officially becomes yours, it is not enough that you have the keys to your new home. For safety and security reasons, you should change the locks on all exterior doors to your home to ensure you are the only one with a key. While the previous owners may have been sure that they handed over all copies of the keys, it is much better to be safe rather than sorry in this regard. After you change your locks, be sure to make copies of your new key for all members of the household, too!
An Emergency Fix Kit: You might not be a licensed general contractor, but you should still have some simple tools in your toolkit that can help get you out of a jam should an unfortunate incident like a burst pipe or loose screw come up. Purchase a simple starter toolkit with items such as hammers, screwdrivers, pliers, a plumber's wrench, a tape measure and a toolbox to keep it all together. You'll be happy you have it if there is a mishap in the middle of the night with no handyman in sight!
Cleaning Supplies: When you move into your new home, one of the first things you will likely want to do is clean it from top to bottom to remove all traces of the previous owners and start making it your own. If this is your first home, you will likely need more supplies than you did previously, since you are now responsible for the maintenance. Be sure you buy the following:
All-purpose cleaner
Toilet cleaner and brush
Paper towels
Vacuum cleaner
Mop and bucket
Bathroom cleaner with bleach
Kitchen cleaner
Window and glass cleaner
Kitchen Essentials: Whether you're excited to start cooking family meals in your new kitchen or just looking forward to takeout, you will need some kitchen staples to get you started when you first move in. Make sure you purchase the basics such as pots and pans, mixing bowls, silverware and plates. But also think about keeping your kitchen clean and neat with items such as cabinet covers and drawer liners that will help make cleaning up spills a breeze!
Important Furniture: When you buy your first home, it can be easy to fall into the rut of purchasing furniture for your entire house all at once. However, spending that much at once, unless you have specifically saved up for this purchase, could be a big, expensive mistake. Instead of buying thousands of dollars' worth of furniture to fill your new home, focus on having furniture essentials like beds, living room seating and a dining table and chairs first. Take stock of what you can carry over from your previous home and repurpose for a while. Then, make sure you have living room seating, dining furniture and bedroom furniture.
What Can Wait
When you purchase your home, your down payment may have taken away a large chunk of your savings. That's why it is so important to understand what purchases you can put off. Buying things for your home over time can be a more affordable way to build up the home of your dreams.
Home Décor: It might be tempting to decorate your home right away, but it is wise to live in your new home for a while first, so you can get a feel for what you really want. A new rug and some artwork might look good in the store, but if you don't live in your space long enough, you might realize once it is delivered that those items don't really function for the space. Waiting a few weeks before purchasing home décor items can not only save you money, but time and frustration, too.
Landscaping Implements: Yes, curb appeal is important, but landscaping implements are expensive and require storage space. While you're first settling in, you can let things other than perhaps a basic lawnmower wait until you are ready to tackle your landscape more thoroughly. If you have an HOA, check its landscaping requirements, to see what landscaping purchases you can delay until you build your savings back up.
Storage: Few of us have the chops to completely unpack in a day, so it may take you a week or two to decide where everything will go in your new home and to organize closets and storage spaces. Save time and money by waiting a few weeks before you purchase a storage unit or additional storage items to determine what you really need.
Extra Furniture: Living without a side table or an ottoman might be frustrating for a little while, but you'll be glad you waited when you find the perfect furniture pieces to fit your space. Once you have the basics listed above, the smart financial decision is to save up for furniture gradually, so you can take your time choosing the right pieces for your home and your family and not waste money on items that turn out to not work—or that work well but bust your budget.
While buying a home is expensive, mortgage products from the NC Housing Finance Agency can help make it more affordable and may help you keep a little more money in your pocket for those things you'll need after you move in. With the NC Home Advantage Mortgage™ with down payment assistance, the NC 1st Home Advantage Down Payment and the tax savings of the NC Home Advantage Tax Credit, home ownership might be more in reach than you ever thought possible.
Have the talk with one of our participating lenders today to see if we might be able to help make home ownership happen for you.