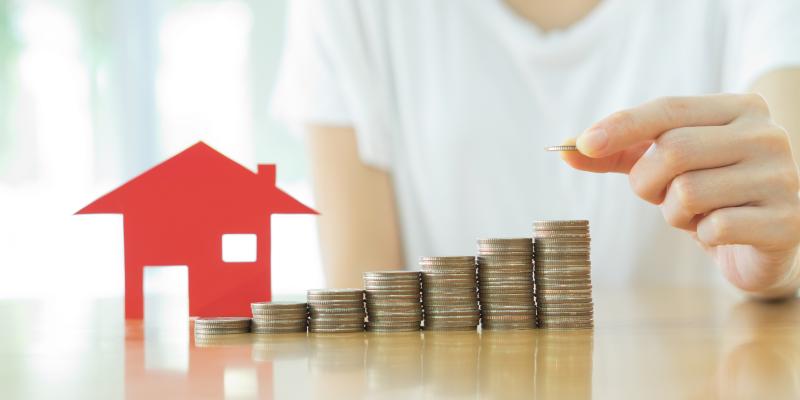 While mortgage rates have remained at historically low for the last several years, the potential for them to increase may tempt home buyers to purchase a home sooner rather than later.  But before taking the plunge to secure that low interest rate, consider the other, very important numbers that indicate whether buying a home now is the right choice for you.
What is the purchase price of your home?
How much do you have for a down payment?
What monthly payment can you afford?
Read on to learn what these numbers can tell you about your ability to become a homeowner.
What is the Purchase Price of Your Home?
Your interest rate may be the number you have first and foremost in your mind, but it is important to keep it in perspective and think of it in comparison to the purchase price of the home. Your interest is calculated as a percentage of the mortgage or amount borrowed, so thinking about these two numbers together is imperative. If your interest rate is low, you may be able to afford a more expensive home. However, if the interest rate that you qualify for is high, you'll need to adjust your house budget. To understand how your interest rate and purchase price of your home work together to form your mortgage payment, check out our mortgage calculator.
How Much Do You Have for a Down Payment?
Although the days of a mandatory 20% down payment are over for now, having a down payment is still an important aspect of buying a home. Requirements differ among mortgage products, but most lenders require at least 3%. If you are hoping to keep your mortgage costs down, consider putting down a larger down payment. Your down payment reduces the amount of your total mortgage, so there is a smaller loan amount required to pay toward interest—which means a smaller monthly payment overall. The NC Home Advantage Mortgage™, offers forgivable down payment assistance of up to 5% of the loan amount, which may lower your principal balance so you can more comfortably afford your home.
What Monthly Payment Can You Afford?
To avoid becoming "house poor," you should think about how much money each month you can comfortably set aside for your mortgage payment. As a general rule of thumb, your payment, including taxes and interest, should be no more than 30% of your monthly income. For example, if you make $3,000 in take-home pay each month, you should consider a mortgage payment less than $900 per month.
To estimate what you might be able to afford, check out our affordability calculator.
Remember to take into consideration all of these numbers when making the decision to buy. Then learn how the NC Home Advantage Mortgage™ with competitive interest rates, down payment assistance and lenders statewide can help make home ownership affordable for you. Learn more about how the NC Home Advantage Mortgage™ could be your mortgage match and if you qualify at www.nchomeadvantage.com.