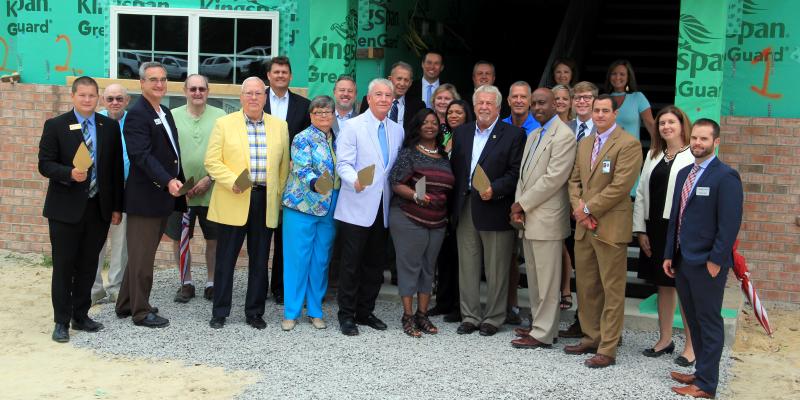 On Monday, August 7, the North Carolina Housing Finance Agency celebrated Laying the Foundation for Recovery, a ceremonial bricklaying for Hilma Greens Apartments in Tarboro. This event highlighted the creation of 64 new apartment homes for families developed by MC Morgan and Associates.
The ceremonial bricklaying was held at 10 a.m. at 810 West Wilson Street in Tarboro. 
Hilma Greens Apartments is just one of the many affordable developments currently under construction in areas of the state hit by natural disaster in 2016.
"The Agency currently has more than 3,400 affordable apartments under development in disaster-affected areas," said Scott Farmer, executive director of the NC Housing Finance Agency.
"We are proud that Agency investments are being put to good use by our partners to help with affordable housing efforts across the state, including in communities affected by Hurricane Matthew and Tropical Storms Julia and Hermine."
For more information about the Agency's disaster recovery and affordable housing investments, visit www.nchfa.com.
The North Carolina Housing Finance Agency, a self-supporting public agency, has financed 255,000 homes and apartments since its creation in 1973.