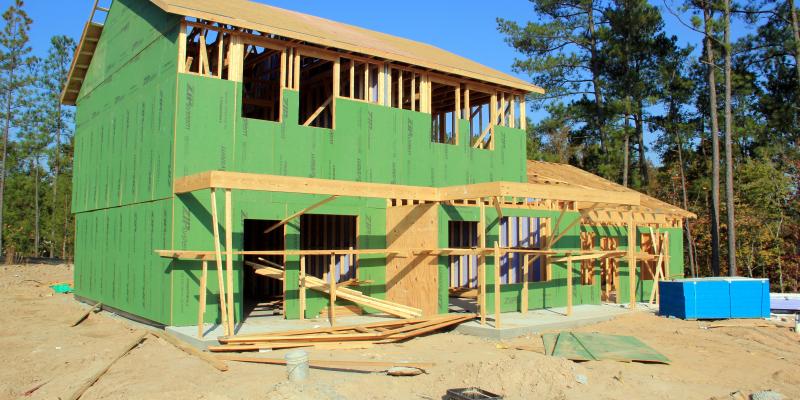 A frame raising ceremony for Vermilion, a planned rental townhome community being developed by Workforce Homestead Inc. for working families in Durham, will be held Tuesday, Nov. 2, at 11 a.m. The $7.7 million development is being financed in part by federal and state tax credits and loans awarded by the North Carolina Housing Finance Agency. Other lenders and investors include the CICCAR, CAHEC, and the City of Durham.
Date/Time/Location:    November 2, 2016; 11 a.m.; 1311 Cook Road, Durham NC 27713
Onsite Contact:           Jim Yamin, Workforce Homestead Inc.; 828-351-9151; Troy Hershberger, N.C. Housing Finance Agency, 919-981-2647.
Vermilion will feature 60 affordable rental townhomes for working families, including 36 two-bedroom and 24 three-bedroom units. Square footage for these townhomes will range from 923 square feet to 1,130 square feet with rents ranging from $345 to $835. Fifteen of the units are targeted for households that earn 30%, 10 units for 50%, and 35 units for 60% of the area median income, which for Durham county is $74,900 for a family of four.
Amenities will include a playground, benches, a covered picnic area, a multipurpose room, a covered patio with seating, a tot lot, walking trails, a computer center and an exercise room.
"Our intention is to set a new standard in the community for rental housing that is not only the most affordable but also the most desirable," said Jim Yamin of Workforce Homestead.
"Vermilion will provide a safe, comfortable and affordable home for working families in Durham and will be an attractive asset for the surrounding community," said Bob Kucab, executive director of the N.C. Housing Finance Agency.
The North Carolina Housing Finance Agency, a self-supporting public agency, has financed 242,000 homes and apartments since its creation in 1973.