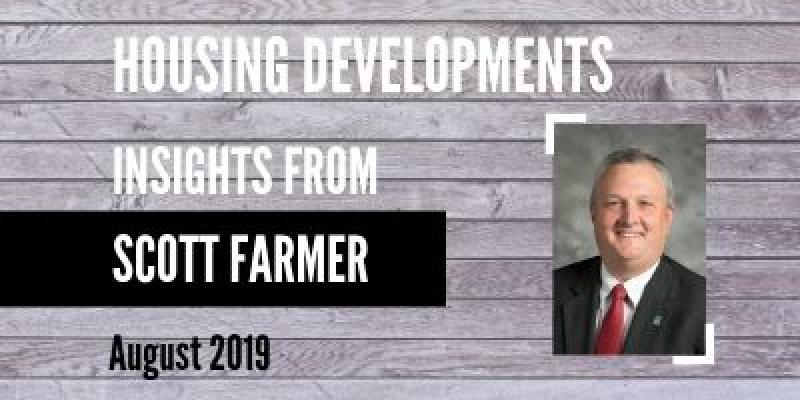 For National Home Ownership Month in June, our Agency launched its #HomeMeansPossibility campaign to celebrate the many possibilities imaginable with home ownership: room for a family to grow, a path to financial security and perhaps even a yard for a beloved pet. The campaign educated would-be buyers on our mortgage programs and how our partners could help them realize their own possibilities with a new home.
This month, we are again celebrating home ownership by commemorating the end of a nearly decade-long program that addresses the flip side: keeping people in their homes. Launched in the aftermath of the Great Recession, the NC Foreclosure Prevention Fund helped more than 29,000 North Carolina families hold on to their homes before closing on July 31.
These homeowners included a High Point woman who lost her job and faced losing the home that also sheltered her 80-year-old mother. The Fund gave her breathing room to re-train as a special education teacher. A Western North Carolina couple who struggled when the economic downturn impacted their small graphic design and printing business used the Fund to hold onto their home until their business rebounded.
The Fund's Veterans Initiative helped a Fort Bragg army veteran and his wife, who was still on active duty, keep their home while he attended school on the GI Bill.  It also saved the home of a veteran who had fallen behind on mortgage payments after taking a leave of absence to receive treatment for PTSD.
A truck driver who went on Social Security after his eyesight significantly deteriorated was able to again afford his mortgage payments after the Fund reduced his principal and recast his loan. A new widow raising her granddaughter and great-granddaughter was able to keep her home when the Fund paid off her principal balance.
These are just a few of the thousands of success stories created by the NC Foreclosure Prevention Fund. While the Fund's legacy is found in the stories of those who have been helped, its impact on the state should not be overlooked. The Fund has preserved more than $5 billion in property value and kept more than 650 communities across the state thriving.
As the Fund draws to a close, we thank the hundreds of partners who helped save "home" and all its possibilities for thousands of North Carolinians while shoring up communities and aiding North Carolina in its economic recovery.  The success of the NC Foreclosure Prevention Fund makes me confident that we can continue to address the current affordable housing challenges facing our state by applying our partnerships and resources to ensure that housing options are created that benefit the state's families, communities and economy.