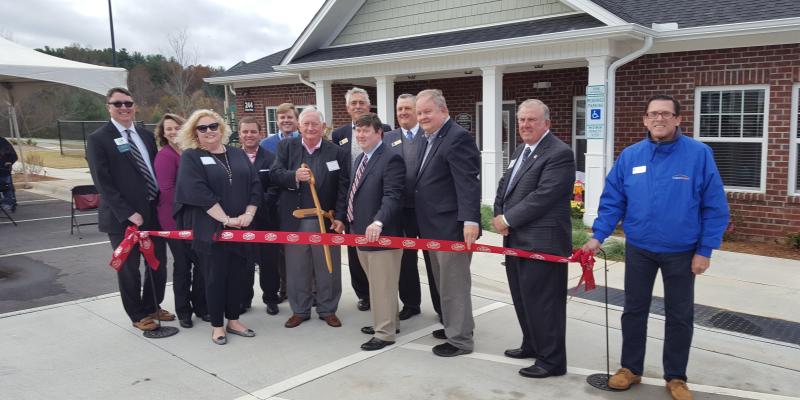 A grand opening ceremony for Cedar Terrace, offering 80 new apartments for working families in Hendersonville, will be held Monday, November 13, at 10:30 a.m. at the Cedar Terrace Apartments Clubhouse. In attendance will be Jenny Maybin from the office of Congressman Mark Meadows and Robin Ramsey from the office of Senator Richard Burr.
The community was developed by Flatiron Partners, LLC, using Housing Credits awarded by the NC Housing Finance Agency.
Cedar Terrace consists of five buildings with 56 two-bedroom and 24 three-bedroom apartment homes for renters with incomes at $36,780 and below for a family of four. Cedar Terrace's many amenities include balconies and patios, covered picnic area with grills, resident computer center and a playground.
The $11 million development was financed in large part by federal tax credits awarded by the NC Housing Finance Agency. The Agency finances the statewide construction of thousands of affordable apartments annually using Housing Credits, the state's Workforce Housing Loan Program, low-interest loans and tax-exempt bond allocations.
"The Agency is thrilled to have been a funding partner for such a great development in Hendersonville," said Scott Farmer, executive director of the NC Housing Finance Agency. "The opening of this community today will positively impact the lives of many North Carolina families."