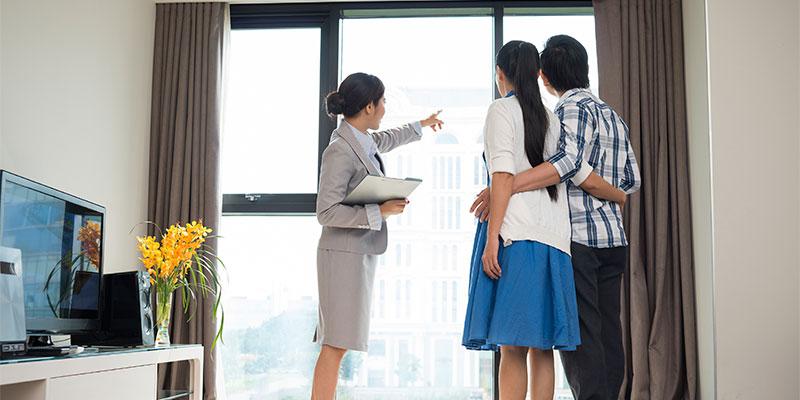 Buying your first home can feel daunting and overwhelming; however, that process is much easier than you think when you don't go it alone! There are many professionals out there who can help make buying your first home a breeze! Read on to learn about how to build your home buying team so you can stock your bench with professionals who can help you buy your home without the hassle.
The Lender
You can't purchase a home without securing financing, so it makes sense that your lender is the first member of your team to contact when you start the home buying process. Your lender will not only help you secure a mortgage to buy a home, but can also offer guidance on how much house you can afford. Your lender is also the one who can provide you with the all-important pre-approval letter that identifies you as a serious buyer when you make an offer on a home. The NC Housing Finance Agency maintains a statewide list of lenders who offer our mortgage products and can determine your eligibility and help you apply. Visit www.nchfa.com/home-buyers/find-lender to find a lender near you.
The Real Estate Agent
A great real estate agent does a lot more than just take you to see homes. Real estate agents are market experts who can help you understand what you may be able to afford in a given area and can help you decide which neighborhood might be the right fit for you. Your real estate agent is your advocate during a real estate search and transaction, represents your interests to sellers and sellers' agents and will help you through the process of buying a home from the very first showing to the closing table. Your agent is also the one who can help connect you with other members of your home buying team, including a real estate attorney, appraiser and home inspector. The NC Housing Finance Agency trains real estate agents in its affordable mortgage products. To find a preferred real estate agent near you, visit www.nchfa.com/home-buyers/find-real-estate-agent.
The following home buying partners are generally chosen or recommended by your lender or your real estate agent but it's important to know what role they perform.
The Real Estate Attorney
Buying a home can be a challenging legal process even if there are no legal issues associated with the buyer, seller or the property. With so many contracts and legal documents, hiring a real estate attorney to represent your interests might be a good idea. A real estate attorney can help prepare and review purchase agreements and mortgage documents for you and provide legal guidance that can help guide you safely through your purchase. Attorneys are also present during closing as documents are signed and transferred and the home becomes yours. Your lender will choose a real estate attorney that represents the bank's interests. That attorney can also represent you at closing, or you have the right to find your own real estate attorney.
The Appraiser
Before you are provided with financing through your lender, you will be required to have the home appraised for its value. An appraiser will take into consideration comparable properties in the area and the home itself to determine the home's worth, which will help your lender decide how much money will be approved for the mortgage. Appraisers are integral to sales involving VA loans, as these loans come with minimum property requirements that must be met to allow for funding. Your lender will order the appraisal. You can order an additional one on your own, but that can only be for your use and by law, cannot be used by your lender in determining your loan amount. If you want to find your own appraiser, contact the North Carolina Appraisal Board.
An Inspector
Once you have found a home, made an offer and have had that offer accepted, it is important to bring in a home inspector to look over the home to make sure everything is in order. An independent home inspector will look at the home and the land and search for issues that might impact you as a homeowner. Although home inspections are optional, foregoing one could cost you thousands in unexpected repairs that may have been uncovered during an inspection. Better safe than sorry—make sure a home inspector is on your home buying team! Your real estate agent can recommend home inspectors in your area or you can find one through the American Society of Home Inspectors, which lists all home inspectors and lets you know which ones have been certified.
If you are hoping to buy a home in North Carolina that you can afford for years to come, the NC Housing Finance Agency can become a member of your home buying team, too. With affordable mortgage products like the NC Home Advantage Mortgage™ with down payment assistance, the NC 1st Home Advantage Down Payment and the NC Home Advantage Tax Credit, the agency might just be the partner you need to go from home buying hopeful to a long-term successful homeowner.
Learn more about all the ways the NC Housing Finance Agency can make home happen for you at www.nchfa.com.