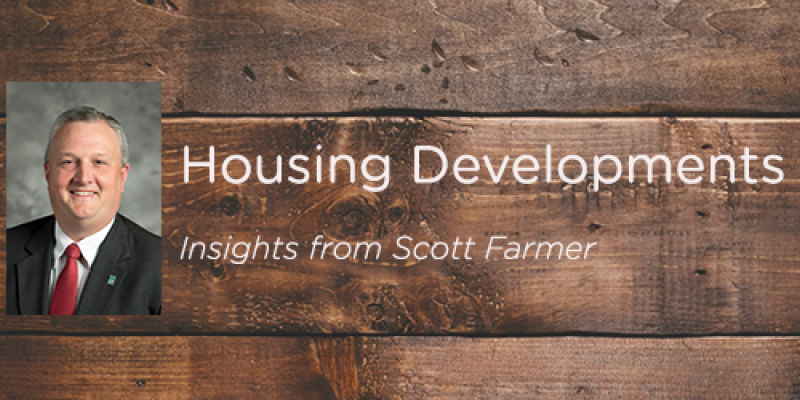 Like many people across the state, I spent the days leading up to September 13 checking the weather reports, worried about the potential impact Hurricane Florence would have on my family, friends, coworkers and other North Carolinians in the storm's path.  
We have all seen and heard the news reports, and many first-hand accounts tell a devastating story for areas east and south of Raleigh, hitting many communities that had not fully recovered from Hurricane Matthew.  It has been two years since Matthew hit our state, yet many people in these towns were just getting back on their feet or in some cases still waiting for their homes to be made whole.
Two weeks have now passed since Florence and many areas are still waiting for storm waters to recede to fully assess the damages. We don't know how many of the homes that were repaired after Matthew suffered another hit. We don't know how many additional families will need our help, and we don't yet know what funding will be available to deliver that help.
What we do know is that early reports indicate Hurricane Florence brought even more damage than Matthew. We know that our job in the months and years to come will be even bigger. Most important, we know that working with partners like you across our state, we are all up to the task. Already we have begun working with the Governor's office and other state agencies on efforts to help people recover, including Back@Home, a $12 million initiative to help families quickly transition to safe and sustainable longer-term housing
If there is any good news, it is that the lessons of Matthew and many of the processes that we now have in place can be built upon to improve our response. The other potential positive outcome is that this storm is raising awareness about the lack of affordable housing in our state. We are already seeing increasing coverage and we are hearing our state and federal leaders talk more and more about it.
Our state's recovery will take time, and the work that you do will be vital to that recovery. Our goal should not just be to make housing whole for those citizens and towns impacted by Florence. Ultimately, our goal will be met when we are able to offer affordable housing opportunities to all North Carolinians who need them.