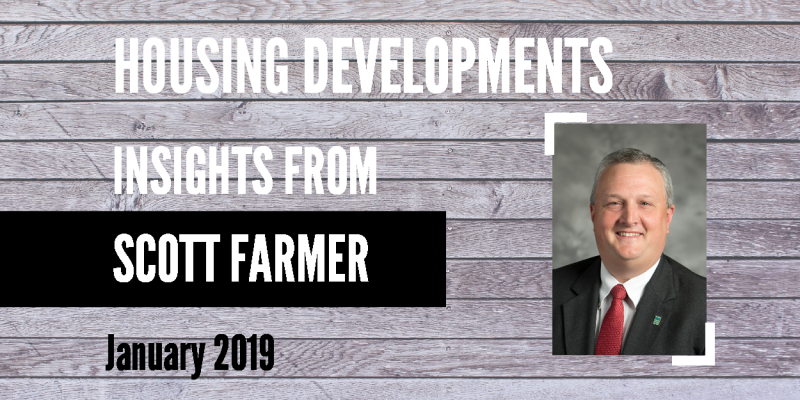 A rare December snow storm blanketed much of our state last month, dumping more than 6 inches of snow in the Triangle and nearly two feet of snow in the mountains and northern piedmont.  With the snow came the mad dash for bread and milk, the anticipation of school cancellations and the scramble to find that snow shovel you bought after the last snow storm. Like most good NC snows, it didn't stick around for long, but for persons experiencing homelessness, it signaled the beginning of a long, cold winter.
One of our strongest tools to combat homelessness is the North Carolina Housing Trust Fund.  Trust Fund dollars finance diverse solutions for homelessness through our Agency's Supportive Housing Development Program. The Trust Fund is the state's largest source of funding for supportive housing, which includes permanent housing programs designed to help people experiencing homelessness find and stay in housing.   
The NC Housing Trust Fund also provides significant financing for apartments that enable persons with mental and behavioral disabilities to live independently in their communities, as well as for housing for special populations such as teens aging out of foster care and individuals recovering from substance abuse.
Housing Trust Fund dollars also help home buyers, increase rental development in rural areas and make rents more affordable in tighter urban markets. This funding is the state's only source for emergency repairs and accessibility modifications that allow veterans, seniors and people with disabilities to remain at home, which potentially saves up to $19 of Medicaid for every dollar invested.
Our Agency has been responsible for administering the NC Housing Trust Fund since its creation in 1987, during which time it has financed nearly 37,000 homes and apartments, filling gaps in housing needs statewide. It has also been an economic driver for the state, supporting more than 26,000 in jobs and generating $157 million in tax revenue.
The General Assembly will begin its long session later this month, and the NC Housing Trust Fund will be among the many worthy appropriations that legislators will be considering. We hope that you will consider letting your representatives know how important the North Carolina Housing Trust Fund is to you, your community and their constituents, particularly those who are facing the remainder of the winter without safe, affordable housing.