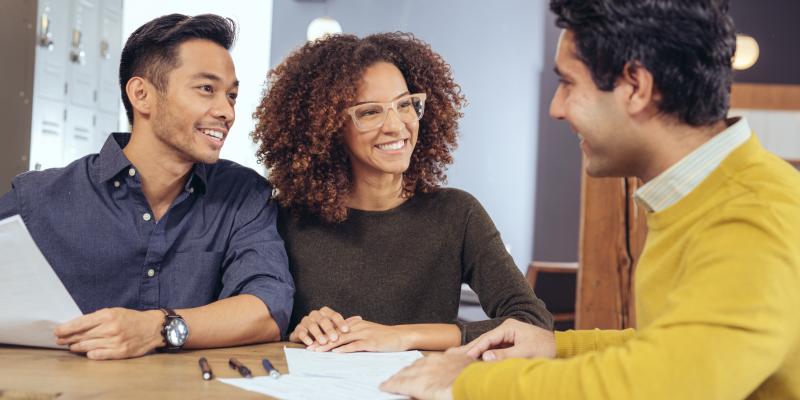 The hot housing market means lots of competition for homes driving up prices nationwide. But often with inflated home prices come low appraisals.
A low appraisal means that the home you are attempting to purchase is worth less than what you have offered to pay. Why does this matter? Your lender leverages the appraisal to determine how much money it is willing to provide to finance your home. If the appraisal on the home comes in significantly lower than what you offered, you could be on the hook to make up the difference or risk losing the home. What are you, the new home buyer, to do? Read on to learn how to handle a low appraisal so you can make your dreams of home ownership come true.  
Request a Price Adjustment
A low appraisal doesn't just affect you as the buyer, but it affects the seller as well. The good news is, if the seller still wants the sale to go through, he or she may be willing to negotiate. In many cases, a buyer's agent will go back to the seller to negotiate a price more in line with the home's appraised value. For example, if the sales price was $150,000 but the home only appraised for $140,000, the seller may decide to lower the price of the home in order to maintain the sale.
Pony Up the Cash
If your request for a lower sales price fails, you can close the distance between the appraised value and the home sales price with your own cold hard cash. Paying a little bit more up front will reduce the amount that your lender has to finance, and can help make the difference when it comes to a lender agreeing to your financing.
Walk Away
A low appraisal is telling you that the home you're buying isn't worth the price you are paying. If you are unable to get the seller to budge or pay the difference yourself, your home will be worth less than what you're investing in it on the day you move in. It may be prudent to take a step back and see if there's another property that is right for you but that isn't overinflated. If your contract makes the purchase contingent on the appraisal, you can walk away. You may lose any deposit, though. Discuss your options with your real estate agent. 
Navigating a low appraisal can be tricky, but it doesn't have to keep you from becoming a homeowner. Learn more about all the ways that the NC Housing Finance Agency can help make home happen for you at www.nchfa.com/home-buyers.