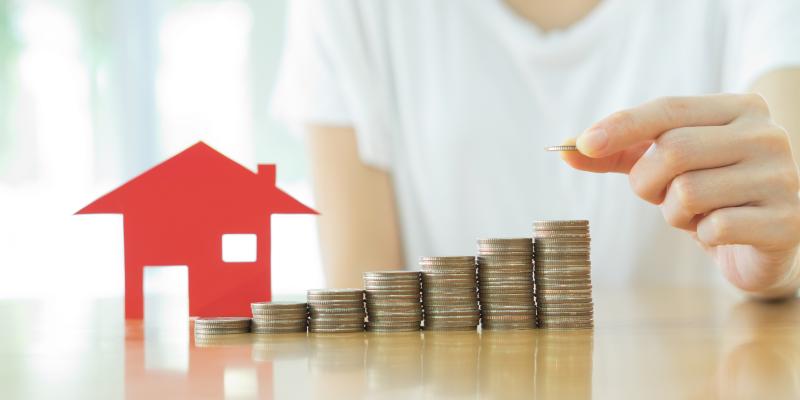 If you are recently engaged, planning a wedding is exciting. However, planning the "perfect" wedding day can come at a hefty cost. The national average cost of a wedding is a staggering $35,300, a huge amount that can add up quickly. If your dream with your new spouse is to buy a home soon after, you may want to rethink how much you spend on your big day and save some cash for a down payment. Read on to discover some great ways to keep your wedding from cutting into your home budget, so you can have your wedding cake—and eat it, too!
Determine Your Priorities—and Your Timeline
Your wedding is most likely the biggest day of your life, but it is important to remember that it is one day and then its over but the bills may last a lot longer.  Before you even start planning, determine what your priorities are and how long you have to achieve your goals. If you want to get married and buy a home right away, you might want to have a smaller, less expensive wedding to save money for your home purchase. However, if you plan to rent for a little while longer, you might be able to splurge a little on your wedding day since you will have more time to save up for a down payment. Before you make any decisions, take stock of your priorities and your timeline so you can make the right decisions for your needs.
Set a Budget and Stick to It
Weddings are exciting, and it can be easy to get so swept up in the hustle and bustle of planning that you end up spending way more than you intended. Just like with any other major purchase, the key to staying in the black is to set a clear budget and stick to it. There are many wedding budgeting tools out there that can help you stay on track, but unless you commit to your budget goals you will still end up spending more than you meant to. Talk with your future spouse and your family, decide what you can afford and set your wedding plans to match.
Leverage Your Network
Planning a wedding doesn't have to be a solo activity—to stay in budget and make sure you have enough left over after your wedding to buy your dream home, reach out to your friends and family and see what perks you can find. If you have a friend who is a travel agent or works for a hotel or airline, you may be able to get great deals on your travel plans and event venues. Is your best friend creative? Ask them to help with décor. Does your mom love to bake in her spare time? Baking cupcakes for your reception might be the perfect way for her to contribute. Leveraging your network of loved ones can help you save big on your wedding day, and just might free up enough cash to use toward your down payment on a home in the future.
Look for Home Buying Resources
Not all the money saved for your home has to come out of your wedding budget—if you are planning to buy a home in North Carolina, the North Carolina Housing Finance Agency has resources that can help. The NC Home Advantage Mortgage™ with up to 5% down payment assistance is a great option for first-time and move-up buyers alike. With down payment help, you can buy a home with less money out of pocket to start your marriage off on good financial footing.
Learn more about all the ways the NC Housing Finance Agency can help make home ownership happen for you.