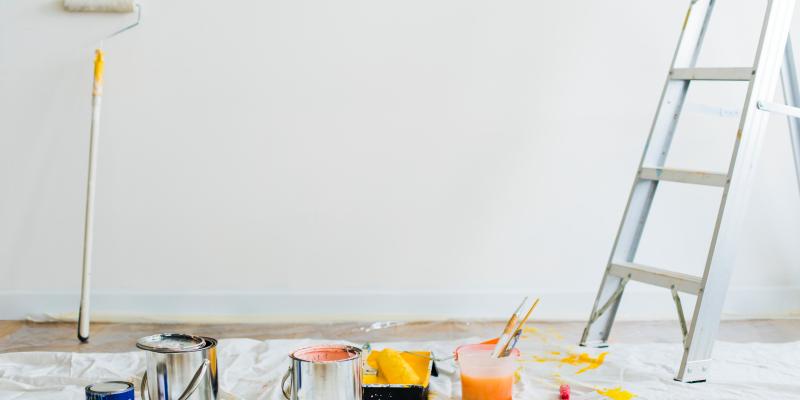 Once you have made the big decision to buy a new home in North Carolina, you might be concerned about selling your current home for top dollar. Even in today's hot real estate market, showcasing your home and its strengths in front of buyers is crucial to ensuring your home sells fast to put you on solid financial footing for your next home purchase. Check out our list of easy updates to get your home ready for sale without breaking the bank, so you can spend less time on the market and more time—and money—in your new home.
Clear the Clutter
You're packing to move anyway, so why not take this time to clear away all the clutter you may have accumulated in your home over the years that you have lived there? After all, the more clutter you clear, the less you have to pack and the easier it will be for potential buyers to see themselves in your home. Go through your closets and donate what you don't use, and minimize the amount of items in your home. Take down family photos and other personal items and store them away for the move, so buyers are greeted with a blank canvas.
Freshen Up with a Coat of Paint
Whether you have some bright colored accent walls, interesting color palettes in your home or just haven't updated lately, a fresh coat of paint on the walls of your home can make a huge difference to buyers, and is one of the least expensive updates you can do. Buyers want to see a blank slate when they view a home, so they can imagine themselves in it in the future. To make it easy for potential buyers, paint walls a neutral color. You can also touch up the paint on baseboards and trim to make your home really pop. Some supplies from a hardware store and a weekend is all you need to give your home a great facelift. If painting is not your thing, your real estate agent can make recommendations for local painting companies.
Let There Be Light
Small changes in lighting can make a huge difference when it comes to showing your home. That's why listing photos are generally taken during the daytime when ample natural light is available! To help your home look its best, replace burned out light bulbs in your home and remove blackout curtains in favor of ones that provide more filtered light. Before showings, make sure to open curtains and blinds, turn on the lights and let your home shine!
Don't Underestimate the Power of a Deep Clean
The very first thing you should do when preparing your home to enter the market is to make sure it is squeaky clean. You want your home to sparkle in listing photos, and for your potential buyers to be excited when they enter, not grossed out. Break out the cleaning supplies and give your home the cleaning of a lifetime. Pay special attention to getting the kitchen and bathrooms are spotless, making sure to clean floors, walls and even baseboards. Don't forget to dust surfaces, light fixtures and fans to help your home look its best. And just like with painters, your real estate agent will know local professional cleaning companies that can tackle this job for you.
Buying a home while selling your current one can be stressful, but with the right team, your move-up purchase can go smoothly. The NC Housing Finance Agency partners with participating lenders, preferred real estate agents and housing counselors across the state who can help make the process easier and more affordable.
Learn more about all the ways the NC Housing Finance Agency can help make home happen for you at HousingBuildsNC.com.