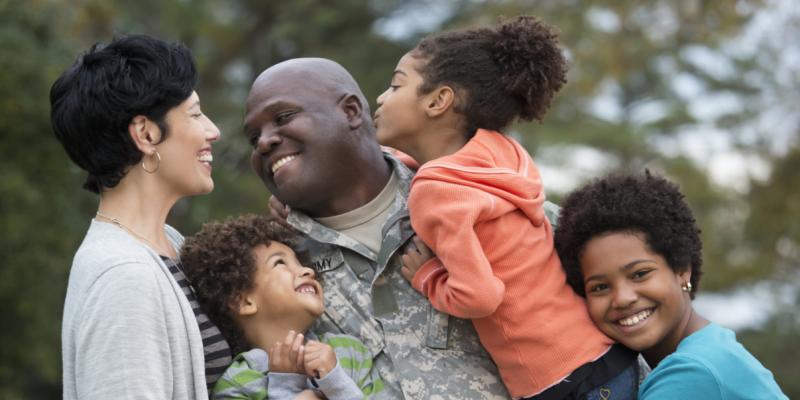 RALEIGH—With Independence Day on the way, many homeowners are thinking about their vacation plans. However, for many military veterans in North Carolina who may be facing foreclosure after discharge from service, celebrating may be hard. But help exists.
The N.C. Foreclosure Prevention Fund, administered by the North Carolina Housing Finance Agency using funds from the U.S. Department of the Treasury's Hardest Hit Fund, can help cover mortgage and related expenses for military veterans while they look for work or retrain for a new civilian career.
"Not only has this program allowed me to get back on my feet and start caring about my future again, it has allowed me time to do so without the stress of making mortgage payments while I am in school," said Nick Grady, who was discharged from the military in 2014 and went on to retrain for and pursue a civilian career while participating in the program.
"For the first time since I got out of the military I feel alive again and I can see a future. Not everyone tells the story of their struggle and most like me will not ask for help. My family and I will be forever grateful."
The assistance offered by the N.C. Foreclosure Prevention Fund is available in the form of a zero-interest, deferred loan of up to $36,000 to cover the mortgage and related expenses for up to 36 months. The Fund will provide monthly mortgage payments while veterans look for work or train for a job while enrolled in vocational rehab or other eligible VA program such as the GI Bill. To be eligible, veterans must provide:
A Certificate of Release of Discharge from Active Duty (DD214) with a separation date on or after Jan. 1, 2008
A VA-issued, non-expired certificate of eligibility
Proof of enrollment at an eligible VA-sponsored program or benefit
This program has already helped many North Carolina veterans like Grady keep their homes while they make the transition from military to civilian life.
"Our military veterans have sacrificed for their country, and they deserve to feel a sense of security on this most patriotic of holidays," said A. Robert Kucab, executive director of the North Carolina Housing Finance Agency.
"The N.C. Foreclosure Prevention Fund can keep our veterans from going into foreclosure while they make the transition to civilian life. They protected us, now we want to help them protect their homes."
The North Carolina Housing Finance Agency, a self-supporting public agency, has financed 242,000 homes and apartments since its creation in 1973. The North Carolina Foreclosure Prevention Fund has helped nearly 22,000 homeowners avoid foreclosure since it began in December 2010.