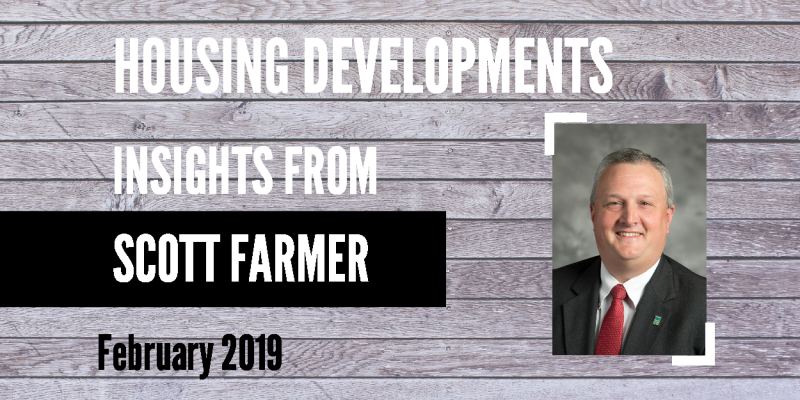 As mortgage rates began increasing in late 2018, and with many experts predicting further increases in 2019, last summer's specter of a housing market cooldown started materializing. Higher mortgage rates coupled with six years of home price increases present challenges for all would-be buyers, but the impact on millennials is even more troubling both because of their numbers and the potential domino effect on other generations of buyers.
Coming of age during the Great Recession makes millennials unique among home buyers. Many emerged from school saddled with student debt and facing challenging employment prospects. They are the first generation to struggle more than their parents to get a foothold in the housing market, largely because of limited savings. Also playing a role for many are low credit scores resulting from sparse credit histories—just one in three millennials have a credit card according to a Bankrate study. Even if millennials overcome these hurdles to qualify for a mortgage, finding a property within their budget can be the final stumbling block.
Millennials' inability to enter the housing market impacts other generations who need to sell their homes, such as Gen Xers wanting to move up and Boomers hoping to downsize. The result can be a stagnant housing market that could ultimately slow job growth and the state's overall economy.
It sounds bleak, but it doesn't have to be. A combination of home buying tools and resources, coupled with our Agency's investments in down payment assistance and affordable homes could give millennials the boost they need and keep the North Carolina housing market healthy.
Our NC 1st Home Advantage Down Payment provides $8,000 in down payment funds that can address millennials' limited savings, while the Agency's financing of home ownership production through our local government and nonprofit partners will increase affordable options for new buyers.
The availability of down payment dollars and more affordable housing options can mitigate the impact of rising interest rates and help millennials purchase their first homes, in turn enabling Gen Xers and Boomers to move into new homes. The Agency's NC Home Advantage Mortgage™ can help those older buyers as well by providing up to 5 percent down payment help.    
We can't control interest rates or home prices, but together, we can provide resources that help the next generation purchase their first homes--while helping other generations move up--ultimately benefiting North Carolina's housing market and overall economy.