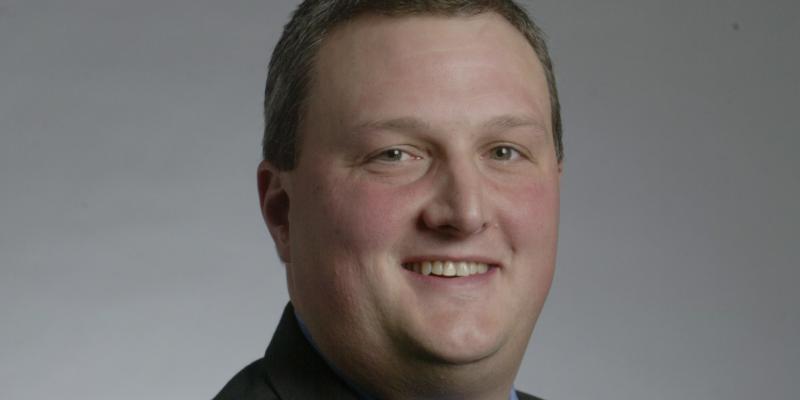 The North Carolina Housing Finance Agency's Board of Directors has named Scott Farmer, director of rental investment of the North Carolina Housing Finance Agency, as its new executive director, effective January 1, 2017. Board Chairman Stancil Barnes announced the appointment late last week.
Farmer has been with the N.C. Housing Finance Agency for 17 years, serving most recently as director of rental investment since 2005. Prior to joining the Agency, he worked in mortgage banking servicing. Farmer currently serves on the board of the Community Investment Corporation of the Carolinas of the N.C. Bankers Association and on the N.C. Task Force on Ending Veterans Homelessness. He also is on a national task force on best practices for the Housing Credit program. He was previously a member of the National Association of Home Builders Housing Credit Work Group and the N.C. Sustainable Communities Task Force. Farmer holds a bachelor degree in political science from N.C. State University and is certified as a Housing Development Professional.
"Our self-supporting Agency has a long history of achievement on behalf of North Carolina's citizens and has a proven track record of overcoming any challenges that arise in the housing industry, whether it be natural disasters or economic collapses," Farmer said. "My goal is to build on the Agency's exceptional accomplishments and reputation to make each of the coming years even better than the last.
Farmer replaces Bob Kucab who is retiring after 30 years of service. A nationally recognized leader in affordable housing, Kucab led the Agency to finance more than $14 billion in real estate activity during his tenure, supporting almost 200,000 jobs, generating $1.6 billion in tax revenue, ensuring safe, affordable housing for 231,000 families, and preventing foreclosures for another 30,000 North Carolina families. The Agency has also won 29 national awards under his leadership.
"It has been an honor to serve the citizens of North Carolina. I have been privileged to work with the best in the housing industry, including developers, home builders, nonprofit groups, bankers and investors," Kucab said. "Because of their partnership and dedication, I know Scott will have strong support as he takes over the Agency. Scott brings a wealth of experience and knowledge that will help the Agency invest in new opportunities and meet whatever challenges may arise."
The announcement follows a year-long recruitment process by the Agency's Board of Directors, led by Joe Crocker, chair of the board's human resources committee.
The N.C. Housing Finance Agency is a self-supporting public agency with the mission to create affordable housing opportunities for North Carolinians whose needs are not met by the market. Learn more at www.nchfa.com.