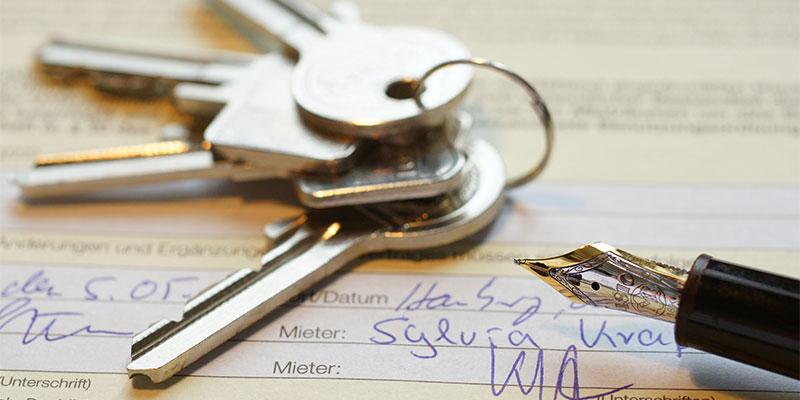 Buying a house is an exciting time, but applying for a mortgage can be stressful. When you apply for a loan, there are several documents your lender will request from you. A great way to decrease your stress when applying for a mortgage is to ensure that you have all the documents you may need on hand before you start the application process. Below are the top 5 documents that your mortgage lender will need so you can be ready when the time comes.
W-2 Forms and Tax Returns
Part of your mortgage application is stating your income, so you'll need to provide your most recent W-2 forms and tax returns to prove it. Each year, your employer should send you a new W-2 form to file with your taxes, and after you file, you should keep a copy of your tax return. These documents detail your financial history, which will help your lender determine how much mortgage you can afford. If you don't have these already on hand, start collecting them as soon as possible.
Where to Find Them: W-2s should be available through your employer, while your tax returns may be at home, available through your CPA, tax service or the Internal Revenue Service.
Pay Stubs
Your lender also will likely ask you to provide your most recent pay stubs, usually to cover 30 days. These pay stubs show the lender what you are making now, and help further fill out your financial picture. While W-2 forms and tax returns may tell the lender what you made last year, pay stubs provide them with a more immediate snapshot of your financial situation.
Where to Find Them: Pay stubs are available through your employer or payroll service.
Bank Statements
To understand your financial standing more thoroughly, your lender may ask for you to provide your bank statements. Looking through your bank statements allows the lender to get a good idea of how much comes in and goes out of your bank accounts on a regular basis, as well as alerts them to any large non-payroll and non-purchase transactions that they may need more documentation on, like gifts and other miscellaneous deposits. Usually, lenders will want to see bank statements for your accounts spanning two months.
Where to Find Them: Your bank statements can be requested through your bank, or you can pull them yourself through your online banking provider.
Identification
As with most financial transactions, a mortgage requires proof of identity. In this case, your lender will ask you for your driver's license to confirm your identity. If you do not have a driver's license, you can present your passport or another form of government-issued identification. If you are not a citizen of the United States, your lender may also request proof of legal permanent residency.
Where to Find Them: If you have lost your identification or you do not have one, you can contact the Department of Motor Vehicles, the local Social Security Administration office or through the Department of Homeland Security.
Proof of Reserves
You may think that the down payment may be the only thing in your bank account that your lender is interested in, but that's not true. Once you put your down payment down, your lender wants to make sure that you have enough in your accounts to begin making mortgage payments immediately after closing. To improve your chances for loan approval, lenders like to see that you have enough money in your accounts to not only cover your closing costs and down payment, but at least three months of mortgage payments as well.
Where to Find Them: Access your account information through your bank to provide proof of reserves to your lender.
While your lender will require many documents and may request them throughout the process, having these 5 documents on hand before you begin applying for a mortgage will ensure that you get a good head start on your application, and will help the process go smoothly.
And don't forget when you're applying for a home loan that there is in a mortgage that offers down payment assistance, competitive rates, and lenders statewide. Talk to your lender about how the NC Home Advantage Mortgage™ can help you more easily afford home ownership and learn more at www.nchomeadvantagemortgage.com.