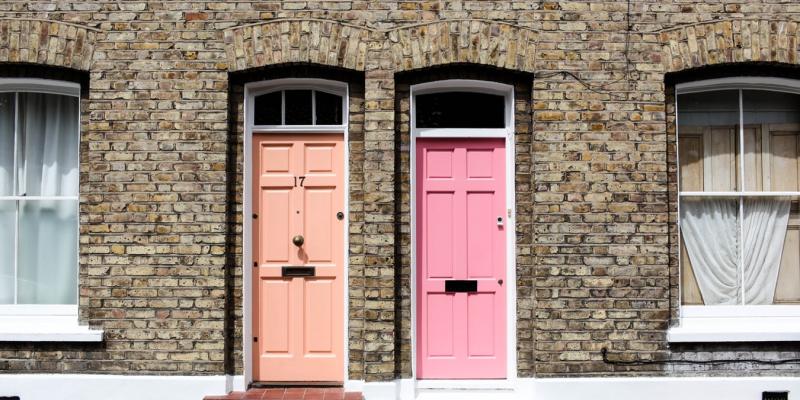 For many first-time buyers, thinking of a home brings to mind a single-family house detached from others, but that is not the only way to become a homeowner. In fact, many first-time buyers are looking toward alternatives like townhomes and condos for not only financial reasons, but the lifestyle they afford. Read on to learn what to consider when deciding whether a townhome or a condo might be the right choice for you.
How Do You Feel About HOAs?
While most single-family homes come with a home owners' association, almost all condominiums and townhomes do. HOA rules and requirements can sometimes be annoying, but their focus on the community's overall value can also benefit property owners. For example, HOA dues often cover the upkeep of common areas and updates to keep your neighborhood safe and beautiful. In a townhome or condominium community, dues are often higher than a single-family home neighborhood because the HOA is also responsible for exterior home maintenance and lawn care. Or, townhome and condo owners may be charged additional assessments when the HOA board votes on improvements impacting all homes, such as a roof replacement. When you consider a condo or townhome, also consider the monthly HOA fees associated with them as well as any rules governing special assessments, and make sure that the benefits will outweigh the cost.
How Much Maintenance Do You Want to Be Responsible For?
Many buyers long for a lush, green lawn with plenty of outdoor space—but forget to consider all the cost in both and time and money the upkeep for such a space demands. The same goes for things like window washing, snow plowing and much more. Owners of single-family dwellings are generally responsible for all the maintenance of their homes inside and out. However, if you are looking for a lower-maintenance lifestyle for your first home, many townhomes and condos leave the exterior upkeep to their HOA, and since spaces are shared, upkeep of systems like plumbing, electrical and HVAC may be shared.
How Close Do You Want Your Neighbors?
Being neighborly to those who live near you is one thing, but buyers considering a townhome or condo need to be aware that the proximity to neighbors usually includes sharing walls, and in some cases having other owners living above or below you. Some homeowners truly enjoy living so close to neighbors for many reasons, including a sense of community and safety. However, some find themselves unhappy with noises, odors and other habits of their neighbors and grow frustrated with never being able to get away from them.
Are You Looking to Live in a City?
North Carolinians seek to buy homes in cities for many different reasons. The lifestyle, a shorter commute to work, proximity to restaurants and other excitement. However, living in a city can be expensive as space is at a premium. Condos and townhomes are more compact and are generally a less expensive way to live in a city than a single-family home. If you want to live closer to the action affordably, a condo or a townhome might be the right choice.
Is a condo or townhome right for you, or is a single-family home more your style? Either way, the NC Home Advantage Mortgage™ with competitive rates and down payment assistance of up to 5% may be able to help make it more affordable. And if you're buying your first home, you may b eligible for the bigger boost of $8,000 in down payment help from the NC 1st Home Advantage Down Payment.
Learn more about all the ways the NC Housing Finance Agency can help make home ownership happen for you at www.HousingBuildsNC.com.