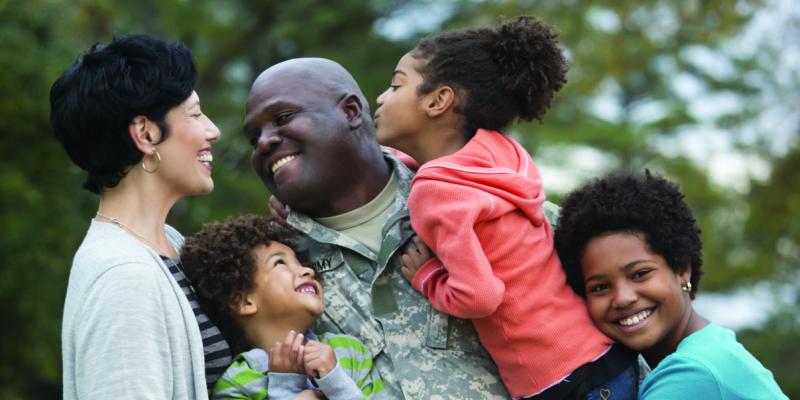 For many members of the military, a house is much more than a home—it is a place to call your own after years of moving around from place to place. Many members of the armed services look forward to home ownership as a way of putting down roots and securing financial stability for themselves and their families. One of the most important home ownership benefits available to military veterans is the VA Home Loan. Read on to get the answers to frequently asked questions about this type of mortgage to help you decide if a VA Home Loan is right for you.
What is a VA Home Loan
VA Home Loans are different from other types of home loans. This is because a portion of the mortgage is guaranteed by the US Department of Veterans Affairs, or the VA. Because these loans are guaranteed by a government agency, lenders can provide more favorable terms and benefits that may include better interest rates and smaller down payment requirements. VA loans are administered through qualified lenders and loan officers.
Who Is Eligible for a VA Home Loan?
VA Loans aren't for civilians, they are loans that have specific eligibility requirements to ensure that the benefits of these mortgage products get to their target market. You may be eligible for a VA Home Loan if:
You served 90 days or more of consecutive active service during wartime or 181 days during peacetime
As a National Guardsman or Reservist, you have more than 6 years of service
Your spouse has died in the line of duty or from a disability related to his or her military service
All who wish to use the VA loan are required to obtain a Certificate of Eligibility.
What Are the Benefits?
A VA home loan offers many benefits, especially for first-time buyers who often struggle to come up with a down payment. Buyers can purchase a home with no money down and do not have to pay the private mortgage insurance premiums that are usually required with other loan types if a down payment is less than 20%. VA loans also often have lower interest rates and closing costs than conventional loans and no prepayment penalties. All of this adds up to a substantial savings for eligible buyers, making home ownership more affordable for military veterans.
Are There Any Drawbacks?
Although there are many upsides to using a VA Home Loan, there are also a few downsides. Because the VA Home Loan is designed to ensure veterans are not paying too much for a home, appraisals can be very strict and include restrictive guidelines on the quality and livability of the home. That means that the VA Home Loans cannot usually be used for fixer-upper homes. VA Loans can also take a few more days to close than conventional loans and can be slightly more complicated. However, you can avoid many of these drawbacks by partnering with a lender and a real estate agent who are knowledgeable about VA Home Loan requirements and who can help make the home buying process as smooth as possible.
Did you know that the NC Home Advantage Mortgage™ can be structured as a VA Home Loan? Learn more about how the NC Home Advantage Mortgage™ can help make home ownership even more affordable at www.nchfa.com/home-buyers. If you're ready to talk to a lender to find out if a VA Home Loan might be the right choice for you, visit www.nchfa.com/home-buyers/find-lender.