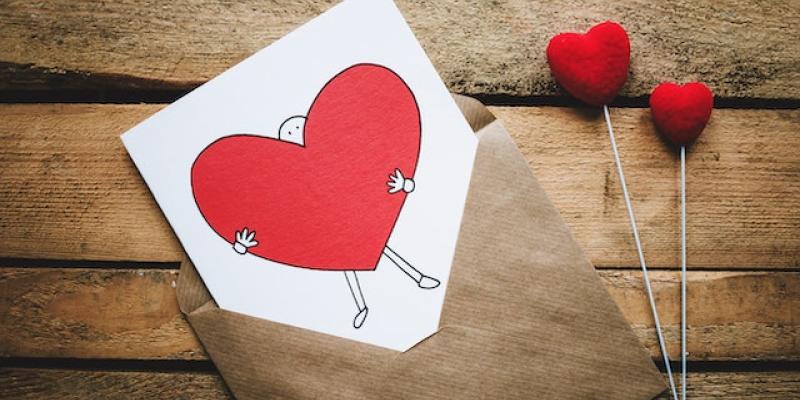 We're all looking for our perfect match, the one that gives us butterflies and makes our heart pound. In truth, we all want the one. We want that one house that we can call our very own. Luckily, love is in the air this February and we're here to help you find a home to love for the long-term. There's no swiping right or left in this love game, just some simple tips and tools to help you fall in love the old-fashioned way!
Make a List
Everyone has a list in their head of what they want in an ideal partner, and a home is no different. Jot down a list of things you want in a house, and then the things you need in a house. Remember that your housing needs will change over time. You might need an extra bedroom for a baby one day, or a backyard for a puppy to play in. Whatever it may be, a list will help you start off your home buying journey on the right track.
Know Your Finances
Create a budget and stick to it. Our home ownership calculators can help you determine how much home you can afford and what your mortgage payment will be based on the mortgage length, interest rate, loan amount and more. Everyone knows that infatuation only brings heartache in the end, so don't let obsession with a particular house cause you to overreach your budget. Find a home that you truly love that can go the distance with you.
Find a Real Estate Agent to Guide You
A real estate agent is just like a matchmaker. They listen to your needs, figure out your style and then help you find a match! Sometimes that match happens quickly, and other times it takes longer than you had hoped. Either way, you want to make sure you're working with a real estate agent who speaks your love language. At the Agency, we partner with preferred real estate agents statewide who have completed training on our mortgage products. Use our search tool to find one near you.
Now that you're ready to get started, you'll want to check out our NC Home Advantage suite of mortgage products to see how we make owning a home affordable. We want to make sure your love for your new home will last, so check out our home buyer section to see if you might qualify for our products. Don't let cupid's bow miss you—start searching for your dream home today!