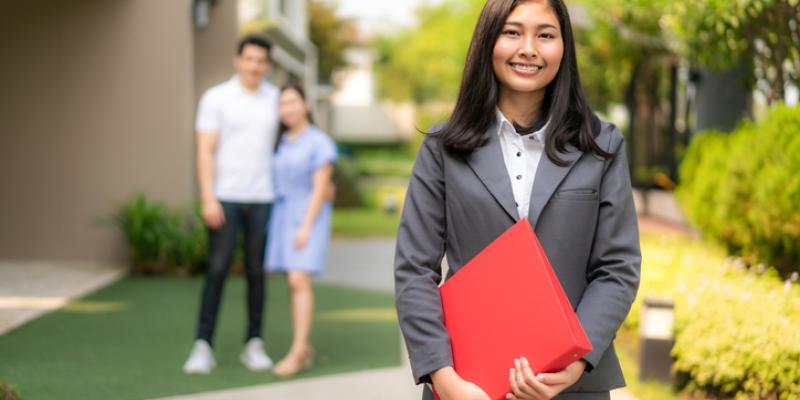 Buying a home in North Carolina can be complicated in the best of times, but in the era of COVID-19, it can be even more difficult, time-consuming and anxiety-inducing. Home buyer and seller safety is at top of mind in the housing market, and it's important that buyers do their part to stay safe when going through the home search process. Read on to learn some safety precautions that all home buyers should observe, so you can buy the home of your dreams without it turning into a nightmare.
Bring a Buddy
The COVID-19 pandemic has changed much about the way we look at homes. The open houses, agent-guided tours and group tours of homes that were once common are no longer safe. Today, many homes allow self-showings, where potential buyers can access and tour the home on their own to keep social distancing procedures in place. When touring a home, it's important not to go it alone. Bring a buddy with you, preferably someone you have been quarantining with, so you have an extra safety measure in place when you're in an unfamiliar area. Even better, your buddy can provide you with a second opinion when it comes time to decide which home is right for you.
Wear and Wash
When touring, be sure to wear a mask, use hand sanitizer and wash your hands before you go and after you leave. Many real estate agencies and homeowners require these things as a prerequisite for touring the home. It may be a good idea to wear gloves and avoid touching as many surfaces as possible. The fewer surfaces you touch during your tour, the smaller your chance of exposure to germs including COVID-19. If you are looking at a home in person and there are others with you, be sure to keep a safe distance of 6 feet between you and avoid handshakes.
Take Advantage of Virtual Tours
While seeing a home in person is ideal, these days virtual showings are gaining popularity—and for good reason! With a virtual tour, you can visit a potential home from wherever you are without having to schedule time out of your day to do so. You can even take multiple virtual tours in the same day, which might help you come to a decision even quicker. The best part is, you can see your potential dream home while maintaining proper social distancing standards and not have to get out of your pajamas—a win-win!
Watch Out for Wire Fraud
With so much of the home buying and closing process taking place online, the potential for scams and fraudulent activities increases. Fraudsters may find it easier to run a scam when they don't have to do so in person, which is why it's so important to speak with your lender about every step of the mortgage process. From signing documents electronically to that final wire transfer of your down payment and closing costs, your lender can help you every step of the way and help you be confident that you're following the right guidelines to keep your money safe. Learn more about wire fraud and other scams here.
Is 2021 your year to become a homeowner? The NC Housing Finance Agency has a statewide network of lenders, real estate agents and housing counselors that can help get you there. Learn more about all the ways the NC Housing Finance Agency can help make home ownership happen for you at www.NCHomeAdvantage.com.