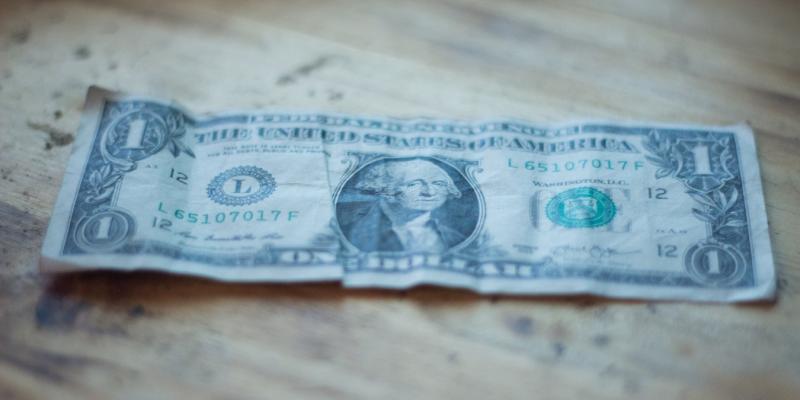 As the traditional home buying season gets into full swing, many home buyers in North Carolina are checking out real estate websites, looking at their finances and deciding if this year might be the year they buy their first home. If this is you, you've certainly got a lot to think about, but first and foremost, you should determine your home purchase budget and how much you can truly afford. Read on to learn about how to get started in establishing your home purchase budget so your search will focus on homes you can afford for the long term.
Understand Your Monthly Take Home Pay
Your monthly take home pay isn't just your annual salary divided by 12—there is much more to it than that. You need to take into consideration tax withholdings and other deductions that come out of your paycheck before it comes to you and base your budget on your take-home pay. If you have a job that provides irregular or changing income, the monthly average of your paychecks for the past is the amount that you have to spend on all your needs for the month.
Figure Out How Much Your Monthly Payment Should Be
A good rule of thumb is that your payments for housing expenses should take up no more than 30% of your budget, but that doesn't mean that you should max out that amount on your housing payment every month. In fact, a monthly housing payment that takes up even less than that will be even more affordable for you in the long term, as it will free up funds for you to use on other expenses. For example, if your take home pay each month is $3,000, the maximum amount that your monthly housing payment should be is $1,000. However, if you can secure a home with a monthly payment of $800, that's $200 leftover that you can use in other ways.
Focus on Present Finances, Not Future Ones
Although it can be tempting to max out or even exceed your home purchase budget because you see a promotion or other income increase on the horizon, you should always use your current financial situation to determine how much home you can afford. If you do that, you will be sure that you can afford your home, but if you rely on your possible future financial situation, you may find yourself in a home you cannot afford should that promotion fall through or your income increase be delayed. It's always better to be safe than sorry, especially when you are talking about housing affordability.
Budget for More Than Just the Mortgage
Another reason to not max out your home purchase budget is to ensure you can meet the costs of home ownership beyond your mortgage payment. For example, if you are renting, you may not be paying utility costs or they may be lower than what you can expect with a house. You also probably have a landlord to take care of maintenance issues but when you are a homeowner, you will be responsible for home maintenance and will need to budget for everything from air filters and lawn care items to services like chimney and gutter cleaning. In addition, you'll want to put aside money each month to be prepared for when your hot water heater or air conditioner dies or it's time for a new roof.
Talk to Your Lender
Regardless of how much you think you can afford, you can only get as much mortgage as a lender will give you. That's why it is so important to talk to your lender before you begin your home search. Your lender will take into account your income, your debts, your down payment, your credit and other factors to better understand your financial situation. Then, they can determine how much of a mortgage they are comfortable lending you. It's important to note that just because your lender will lend you a certain amount, doesn't mean you should take it all. If your lender will give you $200,000 but you feel you can only comfortably afford monthly payments on a $100,000 mortgage, don't take on more mortgage than you can handle.
Buying a home can be stressful but knowing how to understand your home purchase budget is a key step toward making it easier and more enjoyable. The NC Housing Finance Agency has many tools and resources for first-time and move-up buyers to help them understand their home buying options. Learn more at HousingBuildsNC.com.