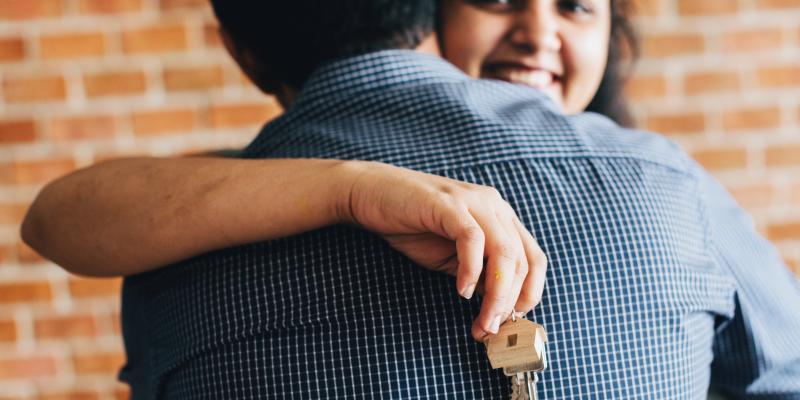 As we celebrate National Home Ownership Month this June, lenders, real estate agents and housing counselors may be better able to serve potential buyers by understanding their beliefs about home ownership and what they are willing to do to achieve it. For example, a recent Freddie Mac survey found that women tend to have a higher sense of satisfaction with home ownership largely resulting from their high expectations for home ownership and the financial sacrifices they make to achieve these dreams.
When asked if they were satisfied with being a homeowner overall, women responded with higher rates of satisfaction, particularly with their overall home ownership experience, the community the home resides and their commute to work.
Overall home ownership experience: women, 63%; men, 58%.
Current commute to work: women, 59%; men, 49%.
Community of residence: women, 60%; men, 56%.
Nearly two-thirds of women surveyed expect to buy a home despite being cost-burdened and earning less than men, reported in a 2018 Census Bureau report to be at 81 cents to the dollar. To overcome these challenges, women tend to make more financial sacrifices to pay their mortgages on time; this is consistent with a 2016 Urban Institute study that found women have lower mortgage delinquency and default rates. Additionally, a 2019 report by the National Association of Realtors® supports that these expectations and sacrifices have resulted in single women accounting for nearly 20% of all home buyers, second to married couples.
Made at least one change to afford monthly rent/mortgage payments:
More than one-third of after-tax household income is spent on rent/mortgage, excluding utility bills, other fees:
To help North Carolinians achieve the dream of home ownership, the North Carolina Housing Finance Agency offers an array of financial options for making buying a new home affordable. The NC Home Advantage Mortgage™ offers down payment assistance up to 5 percent of the loan amount for first-time and move-up buyers, and the Agency offers an $8,000 down payment assistance option through its NC 1st Home Advantage Down Payment for first-time buyers and military veterans. Both options may help home buyers secure lower mortgage payments that require less sacrifice. Learn more.