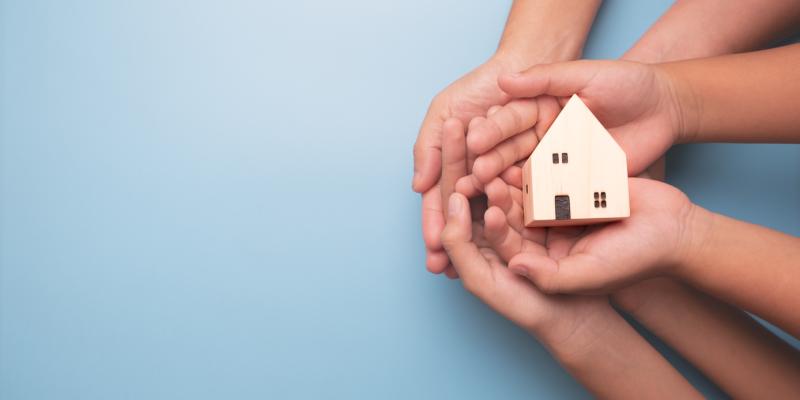 RALEIGH—The NC Housing Finance Agency has approved $3.7 million in funding for construction and rehabilitation of six properties that will help improve the state's stock of affordable housing for North Carolinians with special housing needs.
The Agency awarded this funding through its Supportive Housing Development Program (SHDP), which finances emergency and permanent housing with services for North Carolina residents with special needs who are below 50% of the area median income including military veterans, people experiencing homelessness, children in or aging out of foster care, people with disabilities, survivors of domestic violence and others.
The six awarded properties are:
Bryan Place in Durham, sponsored by CASA, Inc., will provide 16 new one-bedroom apartment homes for low-income and formerly homeless households.
Harriet's Place in Durham, sponsored by Reinvestment Partners, is the renovation of the Harriet Tubman YWCA for formerly homeless people or people with special needs and will create 15 apartments close to services, shopping and employment centers.
A hotel conversion in Charlotte, sponsored by Roof Above, will renovate 88 existing hotel rooms to create efficiency apartments and a new office building for management. Onsite services will include case management, nursing, mental and social supports and more.
The Onslow Women's Center Safe House Project in Jacksonville, sponsored by Onslow Women's Center, Inc., will replace an existing shelter for victims of domestic violence and sexual assault and their children that has been repeatedly damaged by hurricanes. The new building will include nine bedrooms with 27 beds.
Rewriting Stories Cottage in Middlesex will be a family-style, non-institutional designed licensed home with six shared bedrooms and three bathrooms for youth 12 and older in foster care. The new home will be located on the 400-acre campus of the Free Will Baptist Children's Home, which is sponsoring this development.
TROSA's Triad Expansion, managed by Triangle Residential Options for Substance Abusers, Inc. (TROSA), will include two congregate living buildings for participants in TROSA's long-term residential program. The development will create 96 beds in two buildings southeast of downtown Winston-Salem in a mixed-use neighborhood.
 "The Agency is proud to provide funding for properties like these that will expand housing opportunities for more North Carolinians in their communities," said Scott Farmer, executive director of the NC Housing Finance Agency.
"These developments offer affordability, convenient locations near services and better lives for people whose options are often limited."
More information about SHDP is available at https://www.nchfa.com/rental-housing-partners/supportive-housing-developers/supportive-housing-program.