June 22, 2023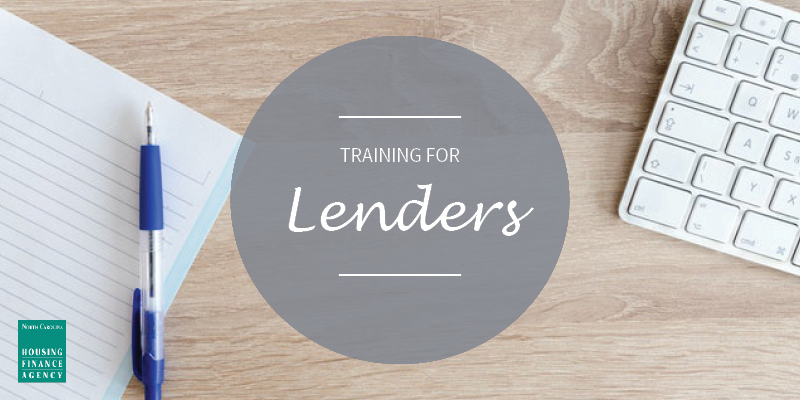 Learn about the Agency's home ownership programs—the NC Home Advantage Mortgage™, NC 1st Home Advantage Down Payment and NC Home Advantage Tax Credit, and a brief summary of the Community Partners Loan Pool.
Required: Loan officers who have NOT closed five (5) Agency loan products in the last 12 months or taken this 3-hour training webinar in the last 12 months must attend this online loan officer class to be eligible to originate Agency products.
Loan officers and their office must be physically located in North Carolina. Loan officers must be full-time North Carolina residents to be eligible for this class or to offer Agency loans.