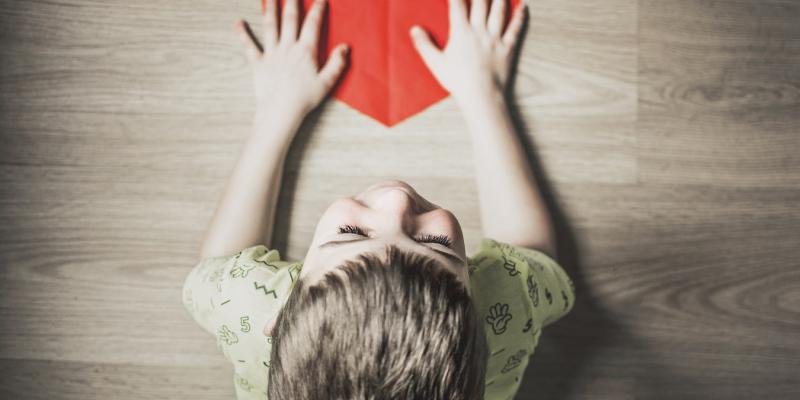 Love is in the air, and not just for couples! During the month of February, many home buyer hopefuls are starting their search for the perfect home. If you're in the market, how do you find your ideal match and make sure your love for your new home will last? Check out our tips to find a home you will love for the long term.
Know the Difference Between Wants and Needs
Before embarking on your home buying adventure, it is important to take stock of what the right home means for you. However, it can be easy to get caught up in finishes and tiny details and forget about what really matters in a home. Well in advance of contacting a lender or a real estate agent, you should make a list of what things are most important to you. Some ideas include:
Proximity to work and schools
Amount of space, like number of bedrooms and bathrooms
Home type, like a single-family home, townhome or condo
Amount of repairs or maintenance needed
Safety and crime rates
You may have additional priorities. When you have a list of what is most important to you in a home, it will be easier to prioritize and decide on a home that is right for you not just today, but many years down the road.
Consider Future Needs
Most people plan to live in their homes for years, if not forever. With this in mind, consider how your current housing needs will grow and change in the future. For example, if you are a single young professional now, it might be tempting to buy a small condo in the city close to friends and excitement. However, if you plan to get married and have a family in another five years, that city condo might not look so great. While buying a move-up home is always an option, you want to be able to remain in your home long enough to build the equity that makes it a worthwhile investment.
Buy Within Your Budget
Buying a home is an emotional process, which makes sticking to a budget difficult. After all, this is where you will be living for a long time, why wouldn't you want all the bells and whistles? Unfortunately, many home buyers, especially first-time buyers, get caught up in the excitement and end up buying more home than they can financially handle. The excitement of having a home with all the upgrades will pale in comparison to the financial stress that having a mortgage that is too expensive for your budget will bring. To ensure that you will not just love your home for a long time to come, but can afford it, think about your financial situation and what sort of mortgage payment you would truly be comfortable with. Just because paying about 30% of your income to housing is the rule of thumb doesn't mean you have to hit that mark. With a less expensive mortgage for the next few decades, you can enjoy more of your money for other expenses instead of having it tied up in your home.
Did you know that the NC Housing Finance Agency has mortgage resources for North Carolinians that can help make buying a home more affordable? With mortgage products like the NC Home Advantage Mortgage™, NC 1st Home Advantage Down Payment, and the NC Home Advantage Tax Credit, a wealth of home buying education resources and professional partners across the state the NC Housing Finance Agency can help make home happen for you.
Learn more about all the ways the NC Housing Finance Agency can help you achieve home ownership at HousingBuildsNC.com.