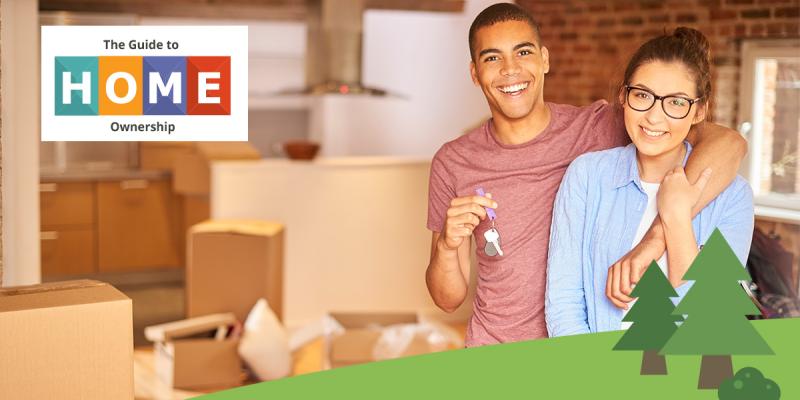 June is Home Ownership month, and if you're a millennial in the market to buy your first home, you're not alone. Millennials are one of the fastest-growing home buyer demographics, and there are many homes out there waiting for you to call them your own. But before you start looking for your first house, there are a few home buying myths the home ownership experts at the North Carolina Housing Finance Agency want to dispel. Read on to learn the top 5 myths about millennial home buying—right from the experts!
Myth #1: I Can't Buy a Home Because of My Student Debt
Many millennials are counting themselves out of the real estate market because of their student debt—but having student loans doesn't preclude you from home ownership. Before you give up on your dreams of buying a home consider how much debt you have and how long it will take to pay it off. If you can manage your loan payments with the cost of a mortgage, home ownership might still be in the cards for you!
Myth #2: Mortgages Cost More than Apartment Rent
The housing and rental markets differ from place to place, but in general, this myth is busted! In many areas, rents are skyrocketing as the rental market is flooded by millennials, retirees and families. In many cases, your mortgage payment can be significantly lower than a rent payment if you plan to stay in one place for five years or more. What's more, when you buy your home, your payments go toward real estate that will one day be yours, allowing you to build equity for your future wealth!
Myth #3: I Can Be Frugal by Not Having a Home Inspection
If you're plunking down a large chunk of change to purchase a home, you might be looking for ways to cut costs and save money. However, you should never cut corners with a home inspection. During an inspection, a professional home inspector will take a close look at the home for damage, needed repairs, code violations, and much more to ensure you know what you are getting into when you buy. If you decide to opt out of an inspection, you risk being slapped with costly repairs and other potential disasters. A small expense today can save you thousands down the road.
Myth #4: I Can Save Money by Not Hiring a Real Estate Agent
In today's world of websites and mobile apps, you might think that you can find your dream home yourself. However, don't discount the value of a trusted and experienced real estate agent—especially when their services usually cost nothing to the home buyer! In most cases, buyers don't have to pay a commission to the agent—that cost is covered by the sellers. Great insight at no cost? It's a win-win! These trained professionals know the ins and outs of buying a home, including the best locations, pricing information, the inside scoop on neighborhoods and where to find the newest listings before they even hit the market—which can save you significant time and money in the long run.
Myth# 5: I Need a 20% Down Payment to Buy a Home
As millennials, you grew up right at the height of the housing crisis, so you might still think that a 20% down payment is required to purchase a home. That is a whole lot for anyone, much less a person who is just starting out. But with the economy getting stronger and the housing market going up, you may be able to secure a home loan with as little as 3.5% down—or less! There are even mortgages out there, including the NC Home Advantage Mortgage™ that offer down payment assistance to those who qualify! Lack of a down payment should never hold you back from buying a home.
For more information about how the North Carolina Housing Finance Agency can help you achieve your dreams of home ownership, visit www.nchfa.com.