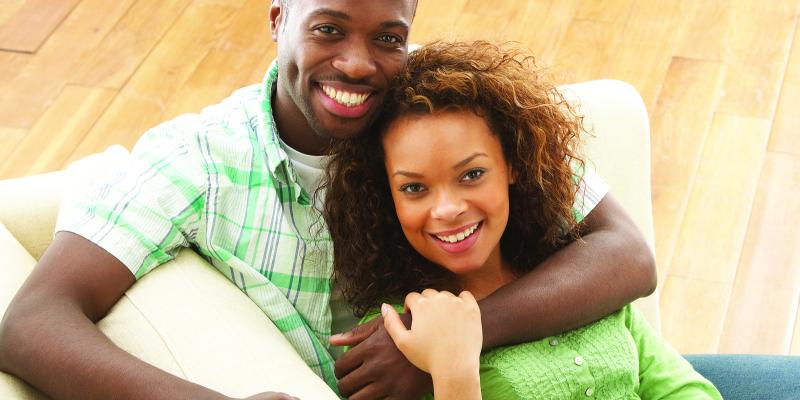 Millennials are reaching the age when adults traditionally buy their first homes. But a 2014 report from the White House's Council of Economic Advisers reports that today's 18-34 year-olds are less likely to become homeowners than in previous generations. There are a number of reasons that may contribute to this. Most millennials came of age during the recession, and banks are enforcing tighter credit restrictions on borrowers. Millennials are also saddled with ever-rising amounts of student loan debt and many have struggled to find jobs in the current economy.
So can today's young adults actually own homes? The answer is yes – and we've got five tips specifically for millennials thinking about entering the housing market.
1. Don't assume you can't afford to buy
Often, young adults think they can't afford to own a home. Renting seems like the cheaper option – but recent reports from Trulia show that home ownership is actually less expensive, particularly when you consider ever-rising rent prices and historically low interest rates. Home ownership is much more affordable than most millennials realize.
2. Do your homework
Tech-savvy millennials should take advantage of the wealth of resources available to them. There are a number of useful apps, podcasts and blogs (like this one!) that offer valuable advice from industry experts. Real estate websites like Zillow and Realtor.com have free, popular apps, and Shane Blackshear's "First Time Home Buyers" is one of several podcasts offering in-depth advice for house hunters. Any young adult interested in buying a house can utilize these tools to learn about the buying process, mortgage products, potential neighborhoods and more.
3. Understand your finances and credit
It's important to make sure you're fully aware of your financial standing before making any large purchase. Do you make regular payments for things like car insurance, student loans and health insurance? If you think your mortgage payments will be higher than your current rent, can you afford the additional expense? Have you factored in the ongoing costs of maintaining a home? Take a look at your credit report – is it in good shape? If not, you'll want to address any issues before you apply for a mortgage. The more familiar you are with your finances, the more prepared you'll be when it's time to apply for a home loan and determine what you can afford to buy.
4. Talk to friends and family
You may not own a home yet, but you probably know someone who does. Reach out to homeowners you know for advice and referrals. Word of mouth (or social media) is a great way to meet credible real estate agents, learn about beneficial mortgage products and discover interesting neighborhoods. 
5. Get the Advantage
You've done your homework. You've looked into your finances to decide what you can afford – and what you think you'll be approved for. Congratulations! You've taken the first important step toward owning your first house. Now it's time to get the advantage. Ask your loan officer or real estate agent about the NC Home Advantage Mortgage™ and enjoy forgivable down payment assistance – up to 5% of your loan amount – and competitive interest rates.