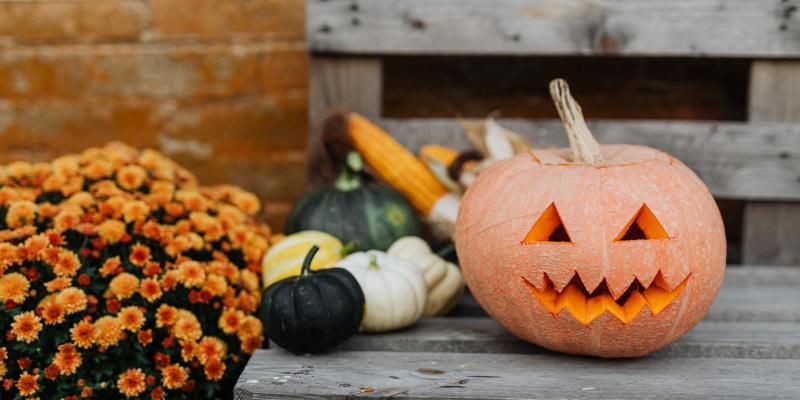 It might be spooky season, but that doesn't mean buying a home has to be scary! While it's a big step, it's also a great way to create a foundation for you and your family. Home ownership provides financial security and helps build wealth that can be passed on through generations. For example, did you know that children of homeowners are more likely to be homeowners themselves? So now that the leaves are starting to fall and the air is getting crisp, there's no better time to hit the pavement to start your home search. Our tips and tricks for saving money below may help you start on your journey sooner!
Build Out a Budget
Take a couple hours this weekend to look at all your bank and credit card statements. Often, your bank will have an online tool that shows how much you're spending in different categories like groceries, entertainment, clothing and other monthly expenses. Use this to see where you can cut costs and make a game plan for how you can pay off debts or put away savings each month. Even small amounts can make a big difference over time!
Get Thrifty
Grab your phone and start googling your closest consignment shops! While some stores only take high-end items, plenty of places are looking for gently worn clothing and accessories at all levels. There are also free apps you can sell clothing and jewelry on, and sites like Facebook Marketplace and NextDoor are great places to sell old furniture and other items to people in your community.
Take a Closer Look at Your Employment
If you only have a little money (or none at all) left to save after you get paid, then it might be time to ask for a raise. The worst that can happen is your employer says no! And you can also take on side jobs. Entrepreneur has found that having more than one source of income is the best way to build wealth. Rideshare companies like Uber and Lyft are always looking for new drivers, food delivery is more popular than ever since the pandemic and pet sitting or walking is also a popular side hustle. These are all ways you can earn a little extra cash on your schedule to get you on your way to home ownership.
The best way to determine if you're ready to buy a home is by talking to a lender. The Agency's participating lenders offer the NC Home Advantage Mortgage™, which offers down payment assistance up to 3% of the loan amount for first-time and move-up buyers. If you're a first-time buyer or military veteran, you may be eligible for an even bigger boost—$8,000 in down payment assistance with the NC 1st Home Advantage Down Payment. Find a participating lender on our website today to start your journey to home ownership!