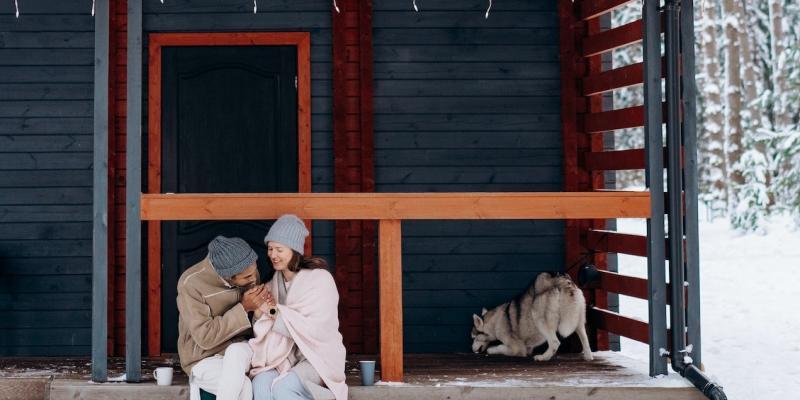 While many people might think home buying season stalls during the winter months, it can actually be a great time to buy. With everything lit up for the holidays and neighbors in their jolliest moods, house hunting during the holidays can be a fun and exciting time to find just the right home for you and your family! We break down four great reasons why you should consider buying a home for the holidays this year.
Less Competition
Many people get so busy with the holiday season, they decide to put off home buying until after the new year. This makes it a great time to start your home search! Rather than getting rushed by spring and summer bidding wars, you might have a chance to take a breath and really think about the home you want to put in an offer on.
More Negotiation Power
Less people buying homes this time of year means greater negotiating power for potential holiday buyers. Most sellers are looking to sell as quickly as possible, so if yours is the only offer, they are more likely to meet you in the middle on some of the important things on your list of needs.
More Availability of Real Estate Agents
December can be a really slow month for home sales, giving your real estate agent more time to focus on you! While an agent may have multiple clients in the spring they are escorting to house showings, you're likely to be one of the agent's only clients looking for a home during the winter. You can find a real estate agent near you on our website who can not only help you find a home but is trained in how our products can help you get into it.
Potentially Faster Closing Time
Lenders, real estate agents and home inspectors are likely to be motivated to complete your deal before the end of the year for fiscal reasons, allowing for an expedited closing on your new home. This means you could be ringing in the new year in a new home of your very own.
The holiday seasons makes us truly appreciate the gift of a home. If home ownership has been on your mind this month, then visit our website to see how the NC Home Advantage Mortgage™ can help you make home possible this year or the next!