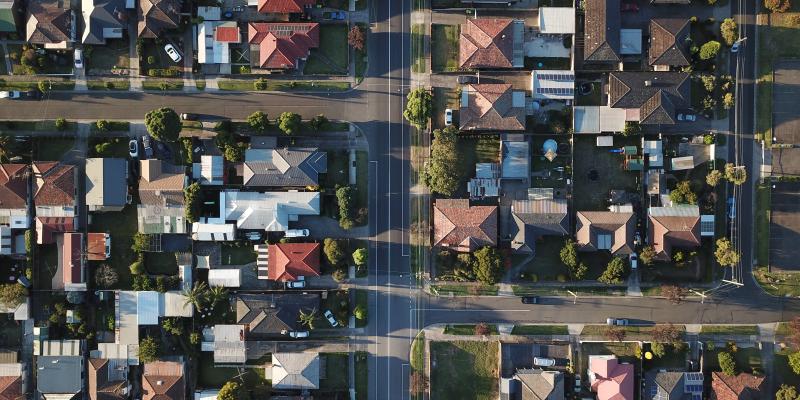 Now that fall is finally here, many first-time home buyers in North Carolina are under the impression that they need to hold off on their home search until the traditional summer market rolls back around. But the truth is, now that the housing market in North Carolina has largely recovered and home sales are up year over year, the "home buying season" truly never ends. In fact, there are pros and cons to buying a home in North Carolina in spring, summer, fall and winter. Read on to learn the good and the bad of seasonal home buying so you can decide when might be the right time for you to become a homeowner.
Autumn
After the hustle and bustle of summertime, fall can seem like a welcome respite for the real estate market. However, studies show that buying a home in the fall may have some benefits. Homes that did not sell in the summer season could have motivated sellers who are hoping to unload their homes quickly. In addition, fewer home buyers in the fall means less competition for homes, decreasing the chances of a costly bidding war.
Winter
While many home sellers prefer not to sell a home in the winter time due to holidays, school breaks and winter vacations, sellers still looking for a buyer for their home might be ready to move on as soon as possible. Many folks who list their homes for sale in the winter often need to relocate immediately which could spell a good deal for buyers, especially ones who can offer a quick close. In addition, your real estate agent might have fewer clients in the wintertime, giving them more time to help you research potential neighborhoods and find you the perfect home. Unfortunately, buying a home in the winter does mean that you will likely face a smaller inventory than in other buying seasons.
Spring
As the start of what is thought of as the "traditional" home buying season, March through May could be a great time to begin your home search. An influx of sellers listing their homes on the market could mean a higher inventory of homes for you to consider, but because school is still in session, there may still be less competition for homes and sellers may be more willing to negotiate. However, some downsides may include a smaller inventory than in the summer months and sellers who are not yet willing to negotiate.
Summer
Summer is usually thought of as the traditional home buying season, because this is the time when the most homes hit the market and when buyers are motivated to go to more showings. While a larger pool of potential buyers could mean more bidding wars and higher price, summertime usually offers the most inventory and is when most buyers have the most time to diligently look for the perfect home.
The NC Housing Finance Agency is here to help you purchase that perfect home no matter the time of year you decide to start. With a statewide network of participating lenders and preferred real estate agents and a host of home buyer education resources, the Agency is committed to helping more North Carolinians become successful long-term homeowners.
To learn more about all the ways the NC Housing Finance Agency can help make home ownership happen for you, visit www.HousingBuildsNC.com.