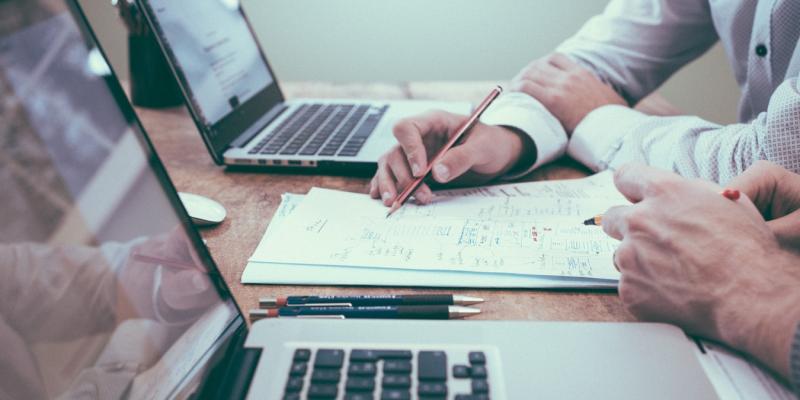 The COVID-19 pandemic has changed a lot about buying a home, from the emergence of virtual closings to a hot housing market and much more. One of the most obvious changes is how social distancing has altered how we hunt for the perfect home, putting most of the leg work into the virtual arena. This week, we explore how to master the virtual house hunt, so you can find the perfect home for you in a whole new way.
Understand What You're Looking For
In-person home showings can feel overwhelming, but it's nothing compared to the oodles of homes you may come across in a virtual house hunt. When you're doing your house hunting online, you will have access to many more homes in a shorter span of time, which can end up feeling daunting and confusing. That's why it is so important to go into a house search with your needs in mind. While you're narrowing down properties, consider how many bedrooms and bathrooms you need, whether you will need a home office and what the proximity is to things like schools, shopping and work. If you need help getting started, check out our tips on how to build your home search priorities.
Avoid Making an Offer Sight Unseen
While the initial stages and even the initial showings in your house hunt may be conducted completely online, you should avoid making an offer on a home that you haven't seen in person. There are many things about a home that you may not be able to see (or hear, or smell) just from the way the property looks on your screen. A home is likely the largest purchase you will ever make, so it's important to do your due diligence. Once you've found a home you love, visit the property in person at least once before making an offer. During your visit, you can see the full picture of the home including the neighborhood, any noise issues, and you can even get an idea of what it might be like to live there. Once you're satisfied, you can make your offer.
Stick with a Trusted Agent
Just because you can now tour homes from the comfort of your couch doesn't mean you don't need help with the complexities of finding the perfect home and getting to the closing table. Even though you might not be meeting in person and spending your Saturdays scouring open houses with a real estate agent, it's important to include a trusted agent in your home buying team. An agent does so much more than set up showings, they can help you discover the right home in the right place for the right price. Even better, real estate agents earn commission from the sale of the home that is paid by the seller, so as a buyer you can reap the benefits of their services with no out-of-pocket cost. Even if you are house hunting virtually, there is really no reason to go it alone. Find a real estate agent who is knowledgeable about the NC Home Advantage suite of products and how they can get you into a new home today.
The NC Housing Finance Agency has many resources to help make home ownership affordable and attainable. Learn more at www.NCHomeAdvantage.com.