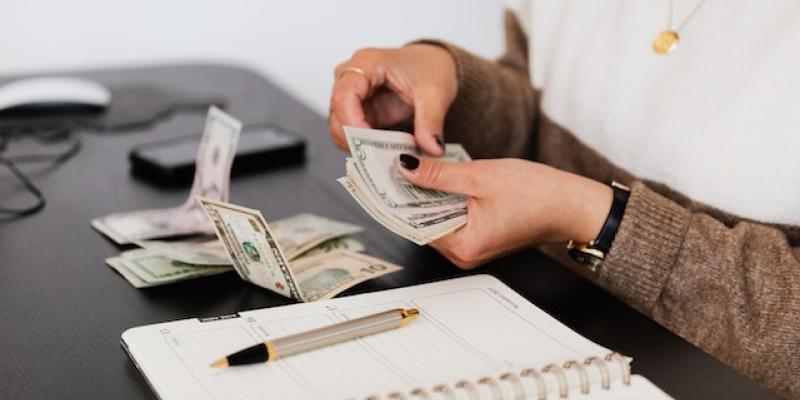 April is Financial Literacy Month, making it a great time to start prioritizing your financial health. What is financial health you say? So glad you asked! A person's financial health describes the state of their personal monetary affairs. This includes how much savings you have, how much money you're spending each month and your total income. So if becoming a homeowner is one of your financial goals, follow our tips below to get on the right track.
Create a Budget 
First things first, you'll want to set up a budget so you can understand exactly where you're at. Make a list of all of your expenditures, such as your monthly rent, utilities and more. From there you'll have an idea of what you're spending each month and can determine how much you have left over to spend and save. You can use this budget to get a solid idea of where your financial capabilities lie.
Check Your DTI 
Your debt-to-income ratio, or DTI, is your total debt divided by your income. This includes your rent, credit card balance and any other outstanding loans. This will give you an idea of whether or not you are living within your means. Don't feel bad if you're not—this is where that budget you created comes in handy because you can see exactly where you should be cutting back!
Track Your Credit Score and Credit History 
If home ownership is the goal, you'll want to be sure your credit score is in tip top shape. To a lender, a buyer's credit score and credit history helps them determine if they are likely to pay back the mortgage loan. So make it a priority to make payments toward your credit cards and loans each month. Even if you aren't ready to dive into the housing market just yet, a housing counselor can help you improve your credit to meet loan requirements in the future.
The three tips listed above are a sure way for you to get on track to becoming a homeowner. But if the thought of putting down a down payment is still daunting, we have great news! The NC Housing Finance Agency is now offering $15,000 in down payment assistance for first-time buyers and eligible military veterans through our NC 1st Home Advantage Down Payment.
We also offer 3% down payment assistance for first-time and move-up buyers through our NC Home Advantage Mortgage™ and up to $2,000 in federal tax savings per year through the NC Home Advantage Tax Credit.
If you're ready to make home happen, find a participating lender near you on our website today to get started!