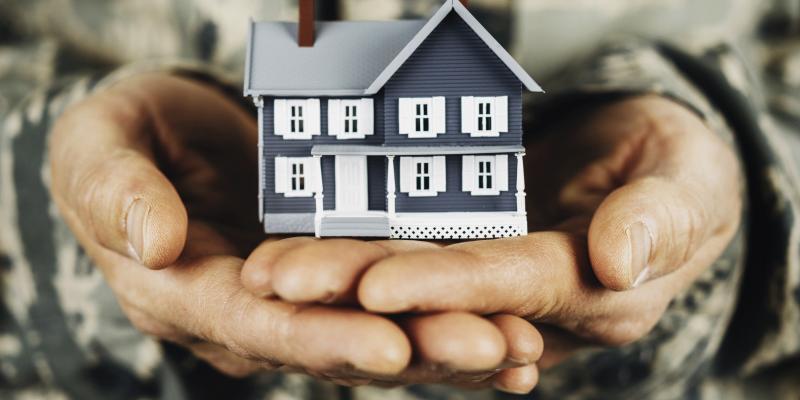 Military veterans make up 8.3% of North Carolina's population, with more than 667,000 veterans residing in our state. That's no small number and the NC Housing Finance Agency is dedicated to helping our veterans find safe, affordable homes to call their own. Follow our five tips for military buyers below so you can by the home of your dreams and enjoy it for years to come.
Prepare for Closing Costs
With a VA loan you won't need to put anything down, but you'll still need to pay closing costs. Fortunately, our NC 1st Home Advantage Down Payment can be combined with a VA loan and offers $8,000 in assistance to eligible military veterans that can also be used towards closing costs! You can use our Find a Lender tool to find an Agency participating lender near you that offers this product.
Check Your Credit Score
VA loans typically offer more flexibility with credit scores, but it's still important to keep your score as high as possible so you can enjoy the lowest interest rate available to you. You can do this by paying your bills on time, keeping your credit card balances low and avoiding opening new credit cards.
Talk to a Housing Counselor
A housing counselor can be an invaluable member of your home buying team. They will review your credit score with you, check your monthly income and expenses and help you determine how much home you can afford. You can find a local HUD-approved housing counselor at little to no cost to you on the Consumer Financial Protection Bureau website.
Find a Real Estate Agent
We partner with preferred real estate agents statewide who have completed training on our mortgage products within the past three years. Many of these partners are military-friendly agents who specialize in working with veterans. Take the next step and find a real estate agent near you!
Take Advantage of Discounts
Once you've purchased your home and are ready to start your move, you'll want to shop around for businesses that offer military discounts. Many moving companies and home improvement stores offer military discounts for both active duty and veteran service members and their spouses. Utilizing this type of resource is an easy way to cut costs where you can.
With an array of helpful advice and tools, military veterans can start planting roots in North Carolina today. So, don't wait—start the home buying process by visiting HousingBuildsNC.com to learn how we can help make home happen for you!