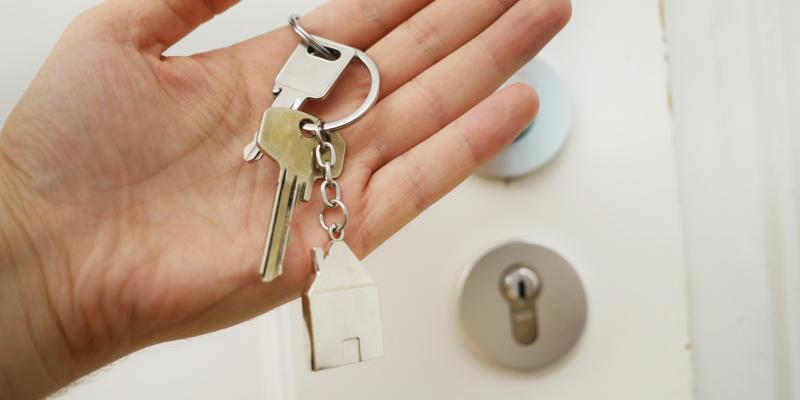 When you buy a home, it might seem like a given that what you see is what you get, and aside from the items the sellers will pack up and take with them, the rest of the home is yours once you sign on the dotted line. However, there are some exceptions that you might not expect. Read on to learn a few of the unexpected things that might not come with your home, so you can be prepared on move in day.
Some Appliances
Did you fall in love with that trendy, vintage oven in the home you purchased? Not so fast! Although in most cases it is understood that appliances come with the home when it is purchased, not all appliances do. Usually, appliances mentioned in the listing and that are shown with the house come with the home purchase, but in some cases, sellers want to bring their appliances with them. This is one case where it is best to talk to your real estate agent and check the contract. If you want the appliances in the home, make sure it is explicitly spelled out in the contact. Otherwise, you could come home to an empty kitchen on move-in day.
Window Treatments
The trouble with window treatments is that some can be considered fixtures, which stay with the home, and some can be considered personal property. A fixture is considered to be anything attached to the property itself. Fixtures include blinds and shades that are actually attached to the windows themselves, but also may include the brackets that used to hold curtain rods. In most cases, window coverings like valences and curtains are considered personal property, so make sure you check your contract to make sure.
Outdoor Recreation Items
One common point of contention in the fixture vs. personal property debate are outdoor recreation items, like swing sets, clubhouses and basketball hoops. Generally speaking, items are considered personal property if they are not physically attached to the property. This means if the basketball hoop isn't cemented into the group, the seller may be taking it with them. Make sure to talk to your agent if you want to keep any of the exterior items at the home when you buy, to see if you can work them in to your negotiations.
Bathroom Mirrors
Mirrors can be more complicated in a real estate sale than at first glance. In general, if a bathroom mirror is bolted to the wall, it is considered a fixture and will come with the house. However, if a decorative mirror is simply hanging in the bathroom, it is considered personal property rather than a fixture, and the seller can take it with them.
The bottom line? Make sure to talk through all elements of the home to make sure you get what you pay for. Your trusted real estate agent can help you understand the ins and outs of property vs. fixtures and help you make the best financial decisions for you.
Our Agency works with preferred real estate agents across the state who are experts in using our NC Home Advantage Mortgage™ with down payment assistance to get you into that perfect home. Find your preferred real estate agent today at www.HousingBuildsNC.com.