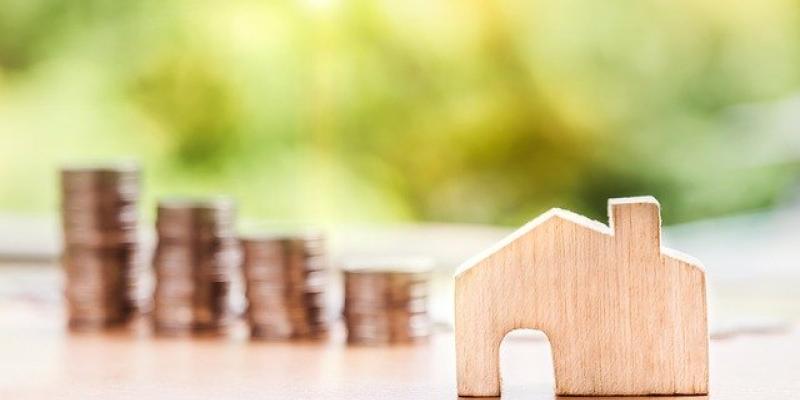 If you are in the market to buy a home in North Carolina, you have probably heard that interest rates are going up. Compared to historic lows in 2021, mortgage rates are now 2% higher than they were at the start of the year. However, economists from the National Association of Realtors, Realtor.com and the Mortgage Bankers Association predict a slight decline in rates by the end of the year and a gradual decline back down to 4.4% by 2024.
So, what is a mortgage interest rate exactly? The interest rate is the amount charged on top of the principal (the original sum of money borrowed on the loan) by a lender to a borrower for the loan. Lenders determine interest rates based on factors within your control, such as credit score and your debt-to-income ratio, as well as on some outside your control such as the state of the economy. This means that an economic downturn like the one we are currently experiencing can cause interest rates to rise even for homeowners with high credit scores and little or no debt. 
There are a few ways for first-time buyers to prepare for the rate increase.
Even though we are seeing much higher rates than we have in the last two years, the current rates are not unprecedented. The average mortgage rate in 1990 was 10.13% and in 2009 it was 5.04%. If you are a first-time home buyer, there are steps you can take now to ensure you get the best interest rate possible, present to sellers as a viable buyer and ensure your home is affordable:
Determine how much home you can afford so as to not overstretch your monthly budget
Improve your credit score and pay off debt so you can qualify for the best interest rate possible
Shop around for mortgage products that can make buying a home more affordable
Work with a lender to get pre-approved so when a home becomes available you are able to show the seller you are eligible to buy
The NC Housing Finance Agency helps make home buying more affordable with the NC Home Advantage suite of mortgage products. The NC Home Advantage Mortgage™ offers down payment assistance up to 3% of the loan amount for first-time and move-up buyers. First time buyers (those who have not owned a home as their principal residence in the past three years) and military veterans may be eligible for other products as well. The NC 1st Home Advantage Down Payment offers $8,000 in down payment help that may provide a better boost for new buyers. Or these buyers might quality for the NC Home Advantage Tax Credit, which can save them up to $2,000 a year on their federal tax liability with a Mortgage Credit Certificate.
If you're ready to start the home buying process, talk to one of our participating lenders near you today! For more information, visit www.HousingBuildsNC.com.