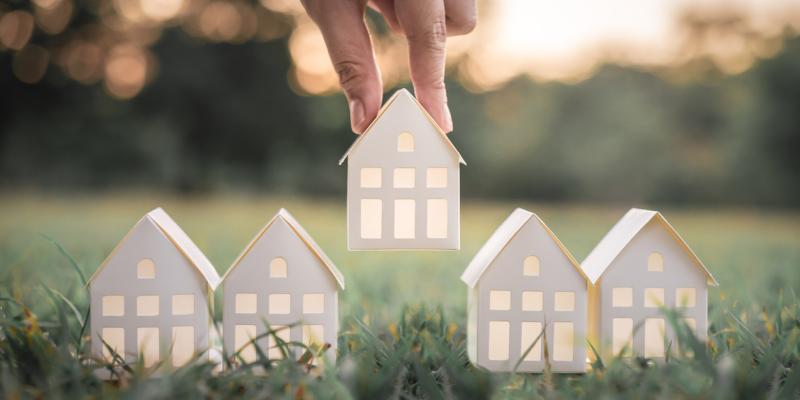 Although homes are bought and sold all year long, spring and summer have historically been known as prime home buying season—but why? In this week's Home Matters Blog, we take a look at why these seasons are the most popular to buy and sell homes and examine how you can take advantage of the seasons to buy your first home in North Carolina.
The Holidays are Behind Us
Even before the 2020 pandemic, the fall and winter holiday season is when many people spend the most time in their homes, either celebrating, hosting or just enjoying some well-deserved time off. After spending so much time in their homes, many folks start thinking about making changes after the new year, including first-time buyers who feel ready to take the plunge after the holidays are over. After the holidays, things may slow down for all buyers, making it much easier to go through the process in the spring and summer than during the hustle and bustle of the holidays.
Seasonality Impacts Supply and Demand
While home buyers may be willing to make a purchase any time of the year, sellers are the ones who have the inventory. For many sellers, spring and summer are more convenient times to hold showings, pack up their homes and deal with the stress and drama of selling a home, potentially while purchasing another. Because more sellers are putting their homes on the market in the spring and summer, it makes sense that more buyers are snapping those properties up during these seasons too. Buyers who wait until the winter to purchase have fewer homes on the market to choose from, so if you're hoping to look at many different options, home shopping in the spring or summer is the way to go.
School is Out
One of the biggest reasons for the reign of spring and summer as home buying seasons has to do with the smallest members of our families—the kids. Buying and selling a home is stressful enough without having to deal with school schedules in the mix, so many families with children choose to wait until spring and summer to buy and sell their homes. If school districts are a concern, many families want to wait until the end of the school year before moving, to ensure a smaller impact on their kids. In fact, school districts still matter, even if you don't have kids.
The Bottom Line
Spring and summer are the traditional home buying seasons for many reasons, but that doesn't mean it's the right home buying season for you. The NC Housing Finance Agency has many resources to help you decide when you're ready for home ownership, and if you are, many ways to help you get there. From down payment assistance, competitive mortgage rates, a statewide network of lenders and real estate agents and much more, when you're ready for home ownership, we'll be here.
Learn more at www.NCHomeAdvantage.com.