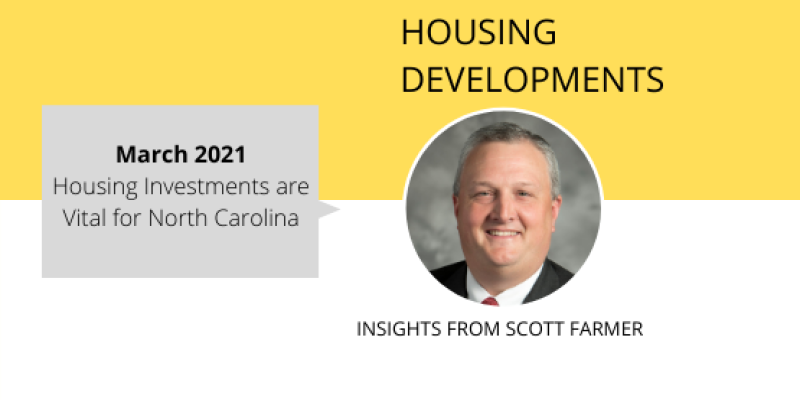 Last week, we launched the Agency's 2020 online investment and impact report—Housing Investments are Vital. This interactive report provides an in-depth look at how we leveraged public funds with private investments to expand affordable housing opportunities in 460 communities. In a year like no other, we were still able to accomplish a lot: we passed the billion-dollar mark in total annual investment for tax credit apartment development, expanded home ownership options in underserved counties and stretched rehab dollars to help more homeowners remain in their homes.
We did not accomplish this alone. Our partnerships with thousands of you enabled us to continue the affordable housing work that the pandemic made even more vital. With your partnership, the Agency financed real estate valued at $2.4 billion, developed 12,990 homes and apartments, supported 24,740 jobs and generated $72.9 million in state and local tax revenue.  
The Housing Investments are Vital interactive website expands our reporting beyond the numbers to illustrate and underscore the impact of affordable housing on health care access and outcomes, educational opportunities, community vitality and long-term economic success. Our numbers are paired with research, benefit reports and impact assessments that illustrate how people in stable, affordable housing are more likely to have the financial resources to meet health needs and invest in their children's future and how rehab investments can ultimately save on public health care costs by keeping people in their homes and out of costly institutions.
You'll read stories of a community that saw its first new affordable apartments for seniors and others that expanded options for families and seniors; new home ownership neighborhoods that offer easy access to public transit, jobs and retail development; and repair and rehabilitation efforts that improved housing stock and protected property value. The website also features information on how rent assistance put affordable apartments in reach for families with low incomes, while new supportive options opened for our state's most vulnerable citizens.
This comprehensive overview of affordable housing investment and impact is designed to raise awareness among lawmakers, elected officials and community leaders and to arm you with the information necessary to make affordable housing a priority in your cities and towns. Learn more at 2020.HousingBuildsNC.com and thank you once again for your partnership that helps so many North Carolinians find home.