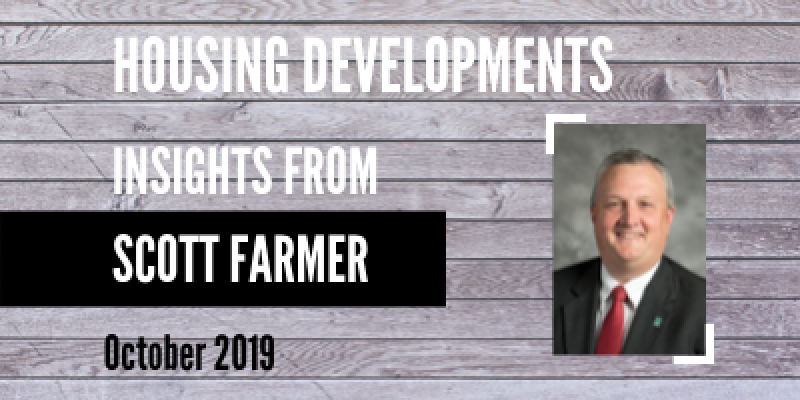 The NC Affordable Housing Conference's record-breaking attendance this year underscores both the rising awareness of North Carolina's affordable housing challenges and the commitment among industry professionals, policymakers and legislators, advocates and the media to address these challenges. The other major takeaway from the conference? Meeting these challenges is about more than building housing. It is about building communities.  
Keynoter Laura Clark, president and CEO of United Way of the Central Carolinas, brought that message home as she told the story of the $90 million comprehensive revitalization in west Charlotte that transformed the formerly distressed Boulevard Homes into Renaissance, an award-winning mixed-income community. Clark discussed the impact of areas like Boulevard Homes with high concentrations of poverty and low access to supports on children, who live daily in an environment of toxic stress. When Renaissance was first conceived, the average income of Boulevard Homes residents was $8,000 per year and less than 20% were employed. Today, residents are beginning to thrive in Renaissance, which goes beyond bricks and mortar to offer wraparound services like financial education, job training, health and mental health services and after-school programming.
As CEO of the Renaissance West Community Initiative during this transformation, Clark attributes the neighborhood's success to its focus on building community. In 2016, The Retreat at Renaissance for seniors and The Residences for families won a Housing North Carolina Award for just this reason. Clark ended by advocating for housing professionals to partner outside of our sector with all the other areas that make a community, such as education, health care, child care and employment.
This focus on community was evident throughout the day's sessions, with the results of this approach showcased at the Housing North Carolina Award luncheon. Our rental production honoree, Cypress Court, is the first new Housing Credit development in Ahoskie in nine years. Affordable apartments are much more than homes—their affordability frees up money for food and other necessities for the families who live there and lets them access nearby supports, including health care. One resident spoke of his blood pressure's improvement after moving into the less stressful environment of Cypress Court.
Our home ownership awardee, Crosstowne in Raleigh, provides a turning point for its homeowners. One set of parents discussed the impact on their children who now have a safe environment to play in and will benefit from the stability of growing up in a home their parents own.
Both supportive housing winners, the Men's Shelter of Charlotte and SECU Lakeside Reserve in Wilmington, are products of communities that came together to address the needs of their most vulnerable citizens by not just providing housing with dignity, but ensuring that supports such as employment opportunities and education were in place to help residents and guests rebuild their lives and thrive after significant setbacks.
None of this can happen without funding. Our Industry Update speaker Emily Cadik, executive director of the Affordable Housing Tax Credit Coalition, closed the conference by calling on attendees to educate and advocate with their elected officials on the importance of federal resources currently being discussed by Congress. These include the Affordable Housing Credit Improvement Act to expand and strengthen Housing Credits and policy initiatives such as Community Reinvestment Act reform, Housing Finance reform and repositioning HUD's housing stock to a public-private partnership.
Meeting affordable housing challenges means partnering with other industries to provide more than just housing. We must expand our message to everyone in our larger communities and leverage our partnerships to expand and enhance available resources to get this work done. I thank Centrant Community Capital and the North Carolina Housing Coalition for their partnership on this conference and throughout the year as well as all our conference attendees, speakers, sponsors and exhibitors and look forward to continued partnership as we seek to put much of what we learned over the past few days into practice.