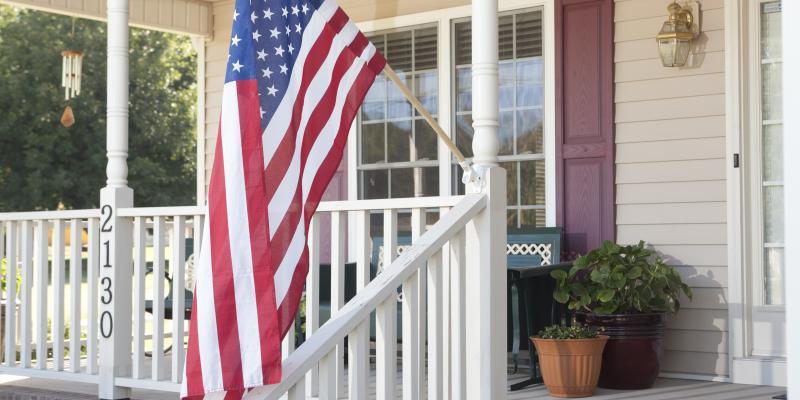 Entertaining friends and family for special events like the Big Game can be some of the most exciting times you have in your home, but if you are dealing with a small space and a big crowd, you might be starting to get a little stressed out. Not to worry, there are many great ways to entertain guests in your small space that will make a big impact. Check out our top tips on how to entertain for the Big Game so you can enjoy the event and not worry about it.
Get Rid of the Clutter
You would be surprised how much more space you have in your home when you remove most of the clutter. Your first step in preparing to entertain is to put away as many unnecessary items as possible to make room for the essentials. This includes moving items off of tables and countertops, getting things off of bookshelves and storing things you won't be using during your event. Don't forget about the coat closet—after all, your guests will need a spot to put their jackets when they arrive.
Get Creative with Serving
You might think that you may have to minimize your menu for your event just because you don't have enough tables to serve it—but tables aren't your only option for serving spaces. Clear off the coffee table, countertops and even bookshelves and end tables and make them do double-duty as serving spaces. An open china hutch can become an appetizer station in a flash, and wall shelves are perfect for holding snacks and dips. You can even put tablecloths over stools and use them to hold items like plates and cutlery. Use your imagination and what you have to make serving your guests a breeze.
Be Strategic About the Snacks
A party can be judged on the quality of its food, but that doesn't mean you have to go all out with your menu. When planning the eats you will have on hand, think ahead to the things you can buy or make early to minimize the amount of prep space you will need. If your kitchen and appliances are small, consider buying premade options instead of making everything in-house. Instead of keeping dips warming on the stove, transfer them to a slow cooker and get them out of the kitchen and into your entertaining space. Even better, ask your guests to bring something with them to share, so you can spend more time with your guests and less in your tiny kitchen.
Simplify Your Seating
If you're like most people, the seating arrangements in your home are meant for everyday use by those who live there and a few guests at most—not for entertaining a full house. You can easily house all your guests in your small space by getting a little creative with your seating options. Remove bulky pillows and blankets from chairs and couches, and pull your dining chairs away from the table to make a seating area. You can even make benches, ottomans and a sturdy coffee table into seating in a pinch.
Ditch the Décor
Decorating your home for the Big Game may seem necessary, but before you go all out on banners and centerpieces, consider how much space they take up. Your guests would likely much rather have an extra serving platter on the table than a vase of flowers or candles, and banners and balloons will either be ignored, or worse—annoying for people trying to find a place to sit or stand. If you are still craving that festive flair, ask your guests to wear jerseys of their favorite teams, or use items like serving platters, plates and cutlery in fun colors to spice up the space without adding bulk.
Entertaining for the Big Game in a small space can still be fun, but if you think you're ready to move up to a bit more space for next year, the NC Housing Finance Agency has resources to help you make that happen. From home ownership resources to mortgage products, the NC Housing Finance Agency can help make home happen for you.