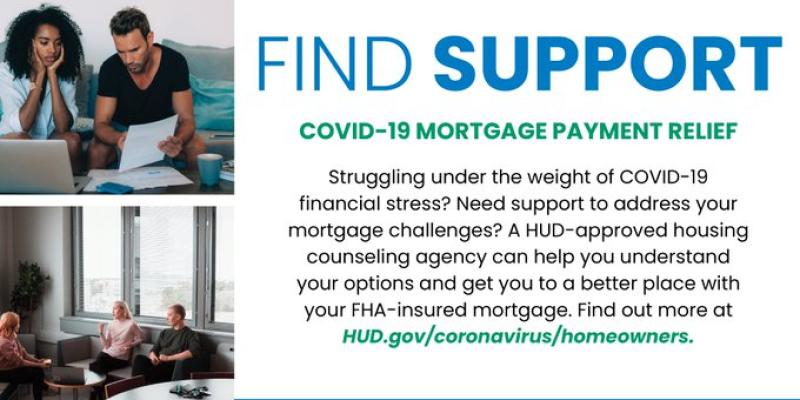 The Federal Housing Administration's (FHA) foreclosure and eviction moratorium is in effect through June 30, 2021. Homeowners with a mortgage insured by FHA who are unable to make mortgage payments because of COVID-19 are eligible for this program. HUD-approved housing counselor can help you understand your options for your FHA-insured mortgage and help you keep your home.
If you are behind, or about to be behind, on your mortgage payments because of COVID-19 and you have not requested a forbearance from your servicer, you can request up to six months of forbearance and an additional six months if you need it. You must request this assistance from your mortgage servicer by June 30, 2021.
If you are already in forbearance, started your forbearance period on or before June 30, 2020 and now need more time, you are eligible for up to two additional three month extensions from your mortgage servicer.
Work with your mortgage servicer to get the help you need, or contact a HUD-approved housing counselor today.
Learn more at hud.gov/coronavirus/homeowners