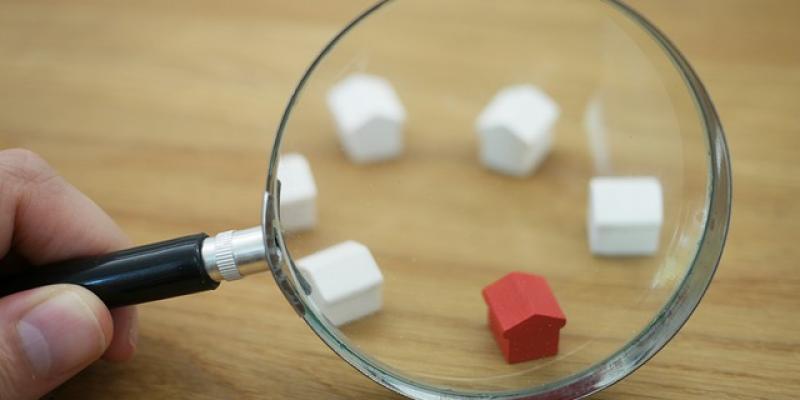 After the dramatic economic impacts of the pandemic's first year, 2021 brought a significant increase in demand for rental units and skyrocketing rental prices. According to the Harvard Joint Center for Housing Studies' (JCHS) recently released America's Rental Housing 2022, 15% of households earning between $25,000 and $50,000 were behind on rent by the third quarter of 2021 with an even greater share (23%) of households earning less than $25,000 owing back rent. Between July and September 2021, 18.5% of North Carolina households were behind on rent.
Simply looking at households with late rent may not reflect COVID's true impact on low-income households. Even with unemployment assistance, emergency rental assistance and other COVID-19 stimulus, over two-thirds of households who lost their income during the pandemic had to empty savings accounts, increase credit card debt, or borrow from friends and family to make rent payments. These conditions increased housing insecurity, put many families at risk of homelessness and had long-lasting economic impacts on households already living paycheck to paycheck.
According to the JCHS, since 2011 every state has seen a decrease in available low rent (below $600 per month) units. Between 2011 and 2019, 26% of North Carolina's low rent units either increased in price or were removed from the market, making it more difficult for low-income households to find affordable units. Figure 1 below displays the distribution based on urbanicity of rental housing by cost across North Carolina. Approximately 65% of rental units in rural areas cost less than $600 while only 20% of urban rents for less than $600.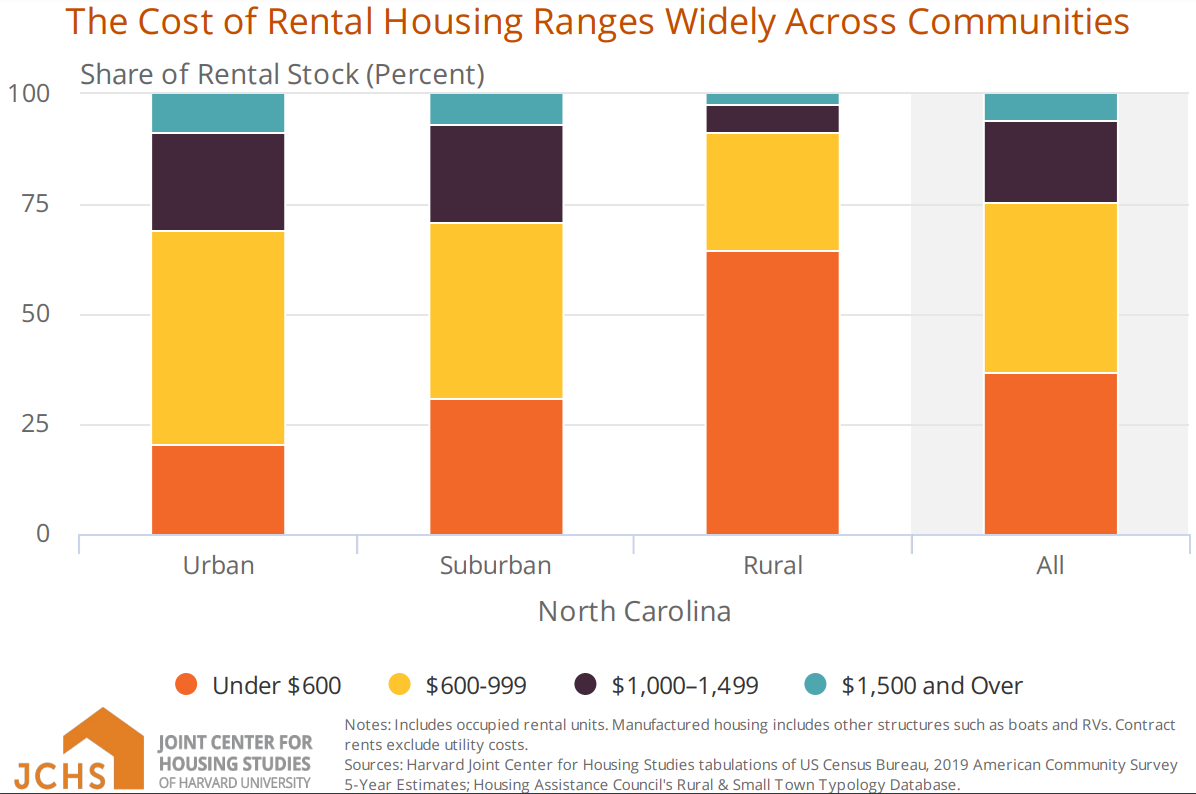 Average rents in certain urban markets exceed the ranges found in figure 1. For example, in September 2021, the typical rents in Raleigh (determined by the JCHS's tabulation of Zillow's data) were over $1,600, a $200 increase from typical rents in September 2020. These record high rents make it increasingly difficult for low-income households to secure affordable apartments.
The NC Housing Finance Agency aims to help address the affordable housing shortage through a variety of programs and partnerships. You can find out more about the Agency's programs here.