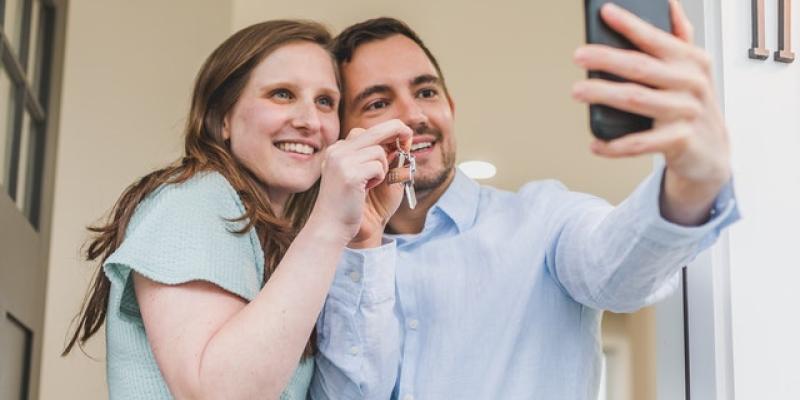 RALEIGH—With many North Carolinians struggling to navigate the current housing market, the NC Housing Finance Agency is kicking off National Home Ownership Month this June by increasing income limits and down payment assistance for its home buyer programs to help more would-be buyers get into new homes.
The Agency's mortgage products include the NC Home Advantage Mortgage™, which offers down payment assistance up to 5% of the loan amount for first-time and move-up buyers. The statewide income limit to be eligible for the mortgage has been increased to $126,000 to expand options for more home buyers. The Agency also offers two products targeted to first-time buyers and military veterans: the NC 1st Home Advantage Down Payment, offering $8,000 in down payment assistance, and the NC Home Advantage Tax Credit, which can save homeowners up to $2,000 a year in federal taxes. Income limits have been increased for these products as well and are dependent on family size and county. The NC Home Advantage suite of products are offered through participating lenders statewide.
The Agency also increased its down payment assistance through its Community Partners Loan Pool (CPLP) to up to 25% of the sales price or a maximum loan of $40,000, whichever is less. The program targets borrowers with incomes at or below 80% of their county's median income and is offered by participating nonprofit and government housing agencies across the state. Buyers work directly with a local program partner to become qualified, access assistance and purchase an eligible home.
"With the housing market in a now constant state of flux, the Agency is committed to providing financing that makes home ownership more affordable for low- and moderate-income buyers," said Scott Farmer, executive director of the Agency. "We are excited to continue to offer mortgage products and resources to help North Carolinians make their dreams of home ownership a reality."
The Agency assists home buyers by providing access to lenders and real estate agents who have been trained in its programs as well as educational resources to help home buyers navigate the process. To learn more about available home buyer assistance, access educational resources and connect with a local participating lender or CPLP partner, home buyers should visit the Home Buyers section of www.HousingBuildsNC.com.
The North Carolina Housing Finance Agency is a self-supporting public agency that finances affordable housing opportunities for North Carolinians whose needs are not met by the market. Since its creation in 1973 by the General Assembly, the Agency has financed more than 318,830 affordable homes and apartments, totaling $30.1 billion. To learn more about the Agency and its programs, visit www.HousingBuildsNC.com.