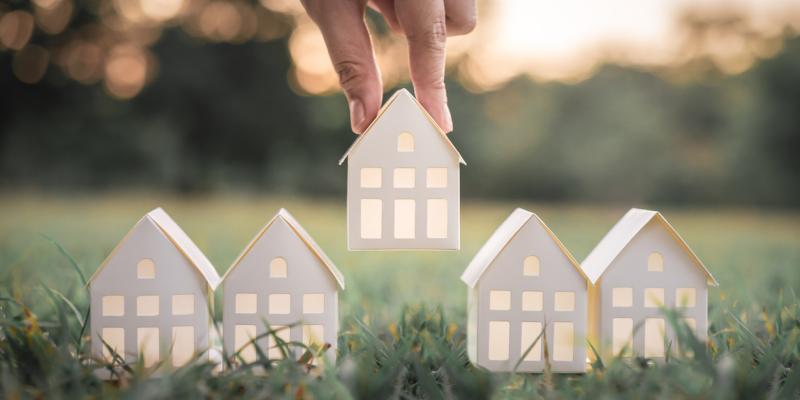 With the median sales price of a home in North Carolina up 7.4% over last year, more and more home buyers have been being priced out of the market. This National Home Ownership Month, thousands of North Carolinians may have a renewed opportunity to buy a home thanks to increased income limits on one of the state's most affordable mortgage products. Offered by the NC Housing Finance Agency, the NC Home Advantage Mortgage™ offers up to 5% down payment assistance for thousands of first-time and move-up home buyers statewide—now including those with incomes up to $99,000—that can help get homeowners back in the game.
 "The down payment assistance offered by the Agency helps thousands of people buy homes each year. Raising the income limit on this affordable mortgage will widen the market of North Carolinians we can help, even as home prices continue to rise," said Scott Farmer, executive director of the NC Housing Finance Agency.
The NC Home Advantage Mortgage™ is available through a statewide lender network and can be used to purchase single-family homes, townhomes, condominiums, duplexes and new manufactured homes. To be eligible, buyers must:
Purchase a home in North Carolina
Occupy the home as a principal residence within 60 days of closing
Have an income not exceeding $99,000
Have a credit score of 640+
Be a legal resident of the United States
The NC Home Advantage Mortgage™ is just one way that the NC Housing Finance Agency helps North Carolinians reach home ownership. First-time buyers and military veterans may be eligible for an $8,000 down payment boost through the NC 1st Home Advantage Down Payment, or up to $2,000 in tax credit savings per year with a Mortgage Credit Certificate through the NC Home Advantage Tax Credit. Consumers should visit www.NCHomeAdvantage.com to learn more and find a local participating lender.
Since 1974, affordable mortgage options offered by the NC Housing Finance Agency have helped more than 126,000 North Carolinians realize their dreams of home ownership.