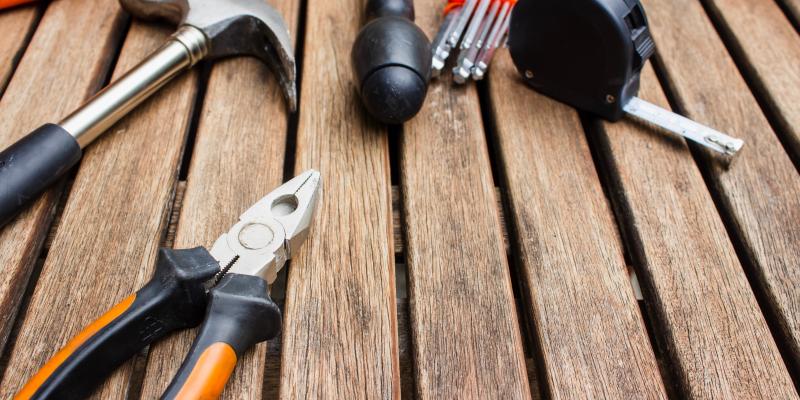 RALEIGH—More than 650 low-income homeowners in North Carolina will receive emergency home repairs thanks to $6.6 million from the NC Housing Finance Agency, awarded through its Urgent Repair Program (URP) to 39 local governments and organizations serving 67 counties. These homeowners will join more than 17,000 households across all 100 North Carolina counties that have been assisted by URP since its inception.
URP operates statewide through local governments, regional organizations, community action agencies and other nonprofit sponsors. Funding is provided to these groups to allocate loans up to $12,000 per household to very low-income homeowners for emergency repairs to correct safety hazards, or to make accessibility modifications to homes for elderly citizens, veterans or people with disabilities.
In 2021, URP helped 668 homeowners with an average income of $15,763. More than three quarters of those beneficiaries were elderly citizens and nearly half were people with disabilities.
"Using North Carolina Housing Trust Fund dollars, the Urgent Repair Program is a vital resource for our state's most vulnerable people," said Scott Farmer, executive director of the NC Housing Finance Agency. "These state investments in rehabilitation and repair are essential to helping North Carolinians remain in their homes and out of costly institutional care, ultimately saving public health care dollars."
The entities receiving funding in the 2022 URP funding cycle are:
Albemarle Commission
Catawba County
Choanoke Area Development Association of NC, Inc.
Coastal Community Action, Inc.
Community Housing Coalition of Madison County
Community Housing Solutions of Guilford, Inc.
Four Square Community Action, Inc.
Gaston County
Habitat for Humanity of Durham, Inc.
Habitat for Humanity of the Charlotte Region, Inc.
City of Hickory
City of High Point
Hoke County
Home Solutions of Davidson County, NC
Hope Comes Home
Housing Assistance Corporation
County of Hyde
City of Kinston
Macon County
Moore County
Mountain Housing Opportunities, Inc.
Mountain Projects, Inc.
Nash County
NC Baptist Men/Baptists on Mission
Orange County
Pamlico County
Partners In Ministry
Pitt County
Resources for Seniors, Inc.
City of Rocky Mount
Rutherford County
Salisbury Community Development Corporation
Sampson County
City of Sanford
Union-Anson County Habitat for Humanity, Inc.
WAMY Community Action, Inc.
Western Piedmont Council of Governments
Wilmington Area Rebuilding Ministry, Inc.
City of Wilson
Homeowners can learn more and search for a local partner offering assistance by visiting https://www.nchfa.com/current-homeowners/repairing-your-home/urgent-repair-program.
The North Carolina Housing Finance Agency is a self-supporting public agency that finances affordable housing opportunities for North Carolinians whose needs are not met by the market. Since its creation in 1973 by the General Assembly, the Agency has financed more than 318,830 affordable homes and apartments, totaling $30.1 billion. To learn more about the Agency and its programs, visit www.HousingBuildsNC.com.