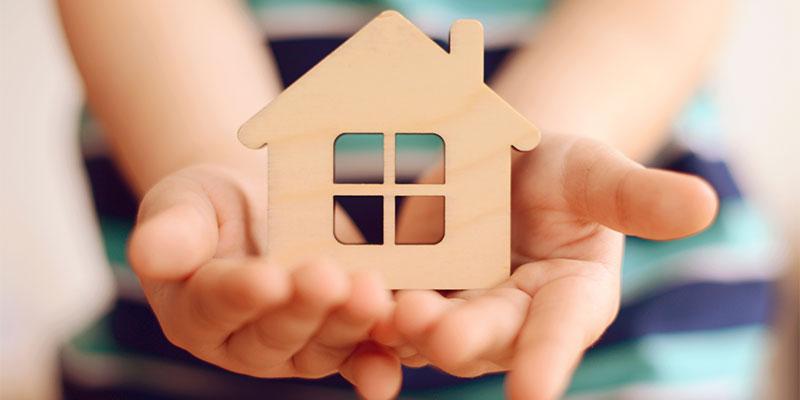 RALEIGH—Vulnerable, low-income households in need of rehabilitation and accessibility modifications in 28 counties will receive help thanks to $8 million from the NC Housing Finance Agency's Essential Single-Family Rehabilitation Loan Pool (ESFRLP). These repairs help veterans, seniors and persons with disabilities stay in their homes, saving on health care and long-term care costs. Communities also benefit according to the Harvard Joint Center for Housing Studies, which recently reported that home rehabilitation investments boost surrounding property values.
The ESFLRP finances major home rehabilitation and modifications for households with members who are elderly, have disabilities or are veterans, and whose incomes are below 80 percent of their area's median. Homes with lead hazards occupied by a child 6 years of age or younger may also qualify. The NC Housing Finance Agency finances this assistance through local governments and nonprofit agencies.
To date, home rehabilitation and accessibility modification investments from the Agency have improved homes in 720 communities statewide, preserving $368 million in property value. This month's funding awards will help more than 200 homeowners in 28 counties. The following organizations and local governments are receiving funding:
Beaufort County (Beaufort)
Cape Fear Habitat for Humanity (Duplin)
Choanoke Area Development Association of NC, Inc. (Halifax)
Coastal Community Action, Inc. (Carteret)
Columbus County (Columbus)
Forsyth County (Forsyth)
Four Square Community Action, Inc. (Cherokee)
Gates County (Gates)
Kerr-Tar Regional COG (Franklin and Granville)
City of Kinston (Lenoir)
Mountain Housing Opportunities, Inc. (Buncombe)
Mountain Projects, Inc. (Jackson)
Piedmont Triad Regional Council (Caswell, Davie, Randolph, Stokes and Yadkin)
Robeson County (Robeson)
Rutherford County (Rutherford)
Town of Tarboro (Edgecombe)
Triangle J COG (Durham and Harnett)
Tyrrell County (Tyrrell)
Western Piedmont COG (Alexander and Catawba)
Wilmington Area Rebuilding Ministry, Inc. (New Hanover)
City of Wilson (Wilson)
"Investments in home rehabilitation and accessibility modifications help keep some of our state's most vulnerable citizens in their homes, stabilizing neighborhoods and contributing to favorable economic and health outcomes statewide," said Scott Farmer, NC Housing Finance Agency executive director.
Consumers can learn more and search for a partner offering assistance in their area at  https://www.nchfa.com/current-homeowners/repair-your-home/single-family-rehabilitation-program.
The North Carolina Housing Finance Agency, a self-supporting public agency, has financed 282,080 homes and apartments since its creation in 1973.