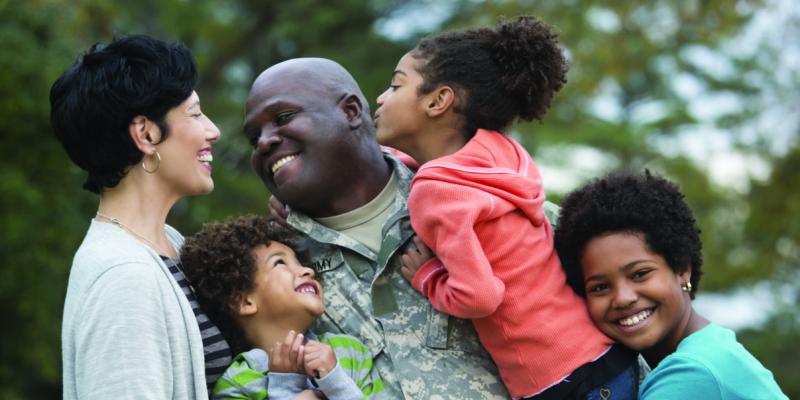 Independence Day is on its way, and having a home is one of the best ways to secure financial independence for North Carolina's veterans. The NC Housing Finance Agency offers help to not only get veterans into homes but to help them remain there.
The Mortgage Credit Certificate, available for qualified veterans and first-time home buyers, can lower their federal tax liability by up to $2,000 each year for the life of the loan. This leaves more money available for mortgage payments.
Veterans can keep those mortgage payments low with the NC Home Advantage Mortgage™. Available for first-time and move-up buyers, this mortgage offers up to 5% down payment assistance and accepts VA loans, as well as FHA, USDA and conventional loan types. Loans are available through participating lenders statewide.
"We believe helping all North Carolinians buy homes is important, but it carries special meaning for veterans who may be establishing roots for the first time," said Scott Farmer, executive director of the NC Housing Finance Agency. "Equally vital is ensuring long-term success so we also provide assistance for veterans at risk of losing their homes due to foreclosure or in need of repairs or accessibility modifications in order to remain in their homes."
For a veteran transitioning to civilian life and struggling with mortgage payments, the NC Foreclosure Prevention Fund offers zero-interest, deferred loans of $36,000 to pay the mortgage while the veteran searches or trains for a new job. Offered by the Agency using U.S. Department of the Treasury funds, this help is provided through HUD-approved housing counseling organizations statewide.
The Agency also finances essential repairs or accessibility modifications for veterans and other homeowners who meet income limits and other requirements. This assistance is also offered through local community partners.
To learn more about any of these programs, veterans should visit the Home Buyers and Homeowners sections at www.nchfa.com. 
The North Carolina Housing Finance Agency, a self-supporting public agency, has financed 255,000 homes and apartments since its creation in 1973.