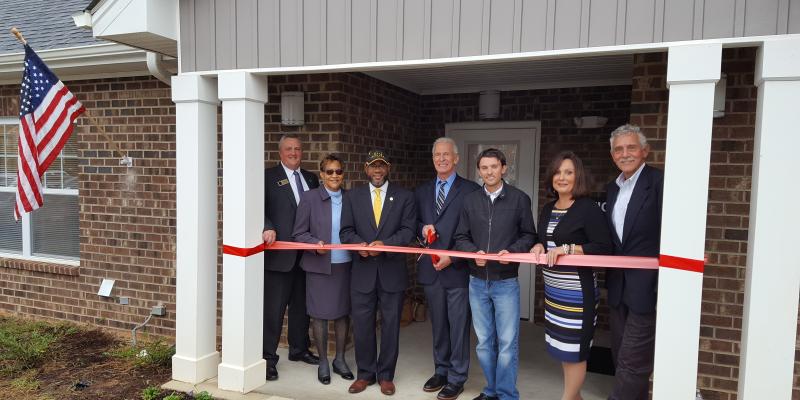 A ribbon-cutting ceremony for Sumner Ridge, offering 72 new apartments for working families in Greensboro, will be held Thursday, November 9, at 2 p.m. at the Sumner Ridge Community Building. The community was developed by Opportunities South, LLC and Affordable Housing Management, Inc. using Housing Credits awarded by the NC Housing Finance Agency as well as financing from the City of Greensboro.
Sumner Ridge consists of nine buildings with eight one-bedroom, 40 two-bedroom and 24 three-bedroom apartment homes for renters with incomes at $34,320 and below (for a family of four). Sumner Ridge's many amenities include a playground, computer room, picnic area, gazebo and walking trail.
The $9.3 million development was financed in large part by federal tax credits awarded by the NC Housing Finance Agency. The Agency finances the statewide construction of thousands of affordable apartments annually using Housing Credits, the state's Workforce Housing Loan Program, low-interest loans and tax-exempt bond allocations.
"The Agency is thrilled to have been a funding partner for such a crucial project," said Scott Farmer, executive director of the NC Housing Finance Agency. "This community and others like it are excellent examples of how financial partnerships like these can leverage resources to improve the lives of North Carolina families."
Date/Time/Location:
November 9, 2017, 2 p.m., 333 Old Randleman Road, Greensboro
Onsite Contact:
Troy Hershberger, 919-981-2647
For more information about the Agency's affordable housing investments, visit www.nchfa.com.
The North Carolina Housing Finance Agency, a self-supporting public agency, has financed 255,000 homes and apartments since its creation in 1973.