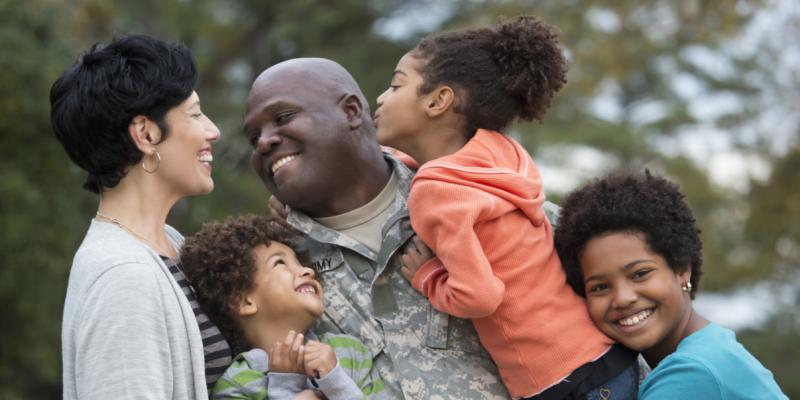 Release No. 110614-27
Press Contact Only:
Connie Helmlinger, NCHFA, 919-877-5607 cshelmlinger@nchfa.com 
Brian Rapp, NCHFA, 919-877-5655 bprapp@nchfa.com
---
On Veterans Day, November 11, we pause to remember the men and women who have chosen to serve our country – making personal sacrifices to safeguard our freedom.
With military draw downs underway and planned, North Carolina is fortunate to have an effective new resource to help those who have protected us to preserve their own homes while they make the often challenging transition back to civilian life.
The North Carolina Housing Finance Agency offers returning veterans special mortgage payment help through its NC Foreclosure Prevention Fund while they look for work or train for a civilian career.
"As we honor veterans on this day, we also want to inform them of benefits that are available for them," said A. Robert Kucab, Executive Director of the North Carolina Housing Finance Agency.
"North Carolina has more veterans per capita than any other state," Kucab said. "We're excited that our agency has been able to extend maximum benefits of the NC Foreclosure Prevention Fund to veterans studying under the GI Bill, as well as to returning veterans who are enrolled in vocational training programs."
Created to help North Carolina homeowners recover from job loss and other temporary hardships, the NC Foreclosure Prevention Fund has made mortgage payments for 17,000 homeowners. Funds are available to assist an additional 4,000 homeowners.
The NC Foreclosure Prevention Fund makes mortgage payments of up to $36,000 for up to 36 months while the homeowner looks for work or completes a training program. The effort is funded by the U.S. Department of the Treasury and launched in North Carolina in 2010 due to high unemployment, which continues to exceed the national average in more than 60 percent of North Carolina counties.
The assistance is offered as a zero-interest, deferred loan, with no payments due as long as the homeowner lives in the home. Veterans who study on the GI Bill or participate in a VA-approved vocational training program are eligible for a maximum 36 months of assistance, as long as their mortgage payments exceed 25 percent of their household income.
To qualify for assistance through the Fund, a veteran must have separated from service on or after Jan. 1, 2008, provide a DD-214, have a VA-issued Certificate of Eligibility for the GI Bill and provide proof of enrollment in school or a vocational retraining program. Homeowners do not have to be delinquent on mortgage payments to qualify.
Veterans and civilians can apply for assistance from the Fund through more than 40 HUD-approved counseling agencies statewide, or online at www.NCForeclosurePrevention.gov. Information is available on the website or by calling 1-888-623-8631.
The NC Housing Finance Agency is a self-supporting public agency that has financed nearly 221,000 affordable homes and apartments statewide since its creation in 1973.
###